Portreath, Porthtowan and Tehidy: Discovering Cornwall
Portreath, Porthtowan and Tehidy
We never need an excuse to visit the beautiful section of Cornwalls' north coast that encompasses Portreath and Porthtowan. Especially with sandy beaches nestled between dramatic cliffs, inspiring coastal path walks, rolling Atlantic surf and strolls around the scenic woods at Tehidy, there truly is something for everyone.
  
Visiting the area
Porthtowan Beach is a large expanse of sand at low tide stretching to Chapel Porth to the east. Popular with experienced surfers, the exposed Atlantic coast can create huge waves. For the equally hardy there is a tidal pool built in 1905 nestled under the cliffs. Dogs are welcome on the blue flag beach from the end of October through to the middle of May.
Where to stay:
Perfectly located on the cliff tops overlooking Porthtowan Beach are Cornish Gems, Ocean Cliffs and High Tide. Great for that off season getaway, winter walks and wave watching from the windows.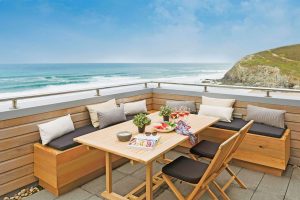 Tehidy Woods is the largest area of woodland in Cornwall. Stretching from near Portreath to the North Cliffs the woodlands boast over 9 miles of paths. Aside from the nature reserve dogs are welcome and with 250 acres of woods and lakes to explore dog owners and their pets alike will love this part of Cornwall. 
The pink trail through the woods has level wide paths suitable for wheelchairs and pushchairs. Look out for performances from the award winning open-air theatre ensemble, Rogue Theatre.
Finally, visiting golfers are welcome at the adjacent golf club which has daily, weekend and weekly green fee tickets available.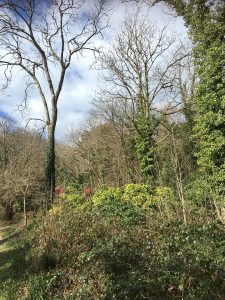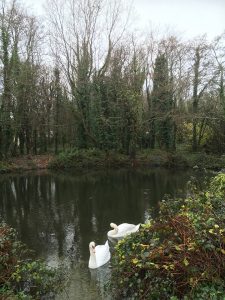 Where to Stay: 
On the edge of South Tehidy woods are the architect designed West Pine Villa and Monterey. Perfectly positioned in the Cornish countryside with easy access to coastlines and transport links, these spectacular, spacious properties tick all the boxes for a winter getaway. Bring your wetsuit, your walking boots and your golf clubs and then get cosy in front of the open fire.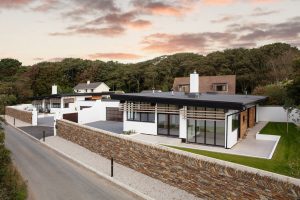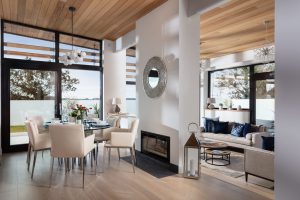 Portreath Beach is just a mile away from Tehidy Woods North Cliffs car park and is a popular destination for locals throughout the year. This is another popular surfing beach, particularly so with bodyboarders. 
Like so many of our Cornish towns, Portreath was originally mining country. Featured in the recent Channel 5 documentary, 'Walking Cornwall's Lost Railways' the hardy walker or cyclist can follow the trail all the way to Devoran on the south coast.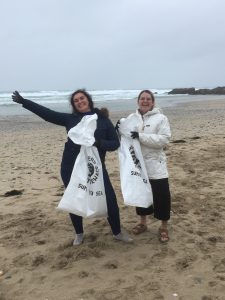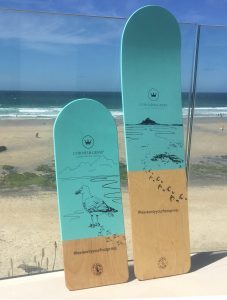 Surfers Against Sewage: Our Charity of the Year
Following our emergence from the last lock down in the spring, Surfers Against Sewage launched their latest campaign. The Million Mile Clean is intended to encourage residents and visitors to reconnect in the great outdoors whilst collecting discarded rubbish.
Surfers Against Sewage are calculating that 100,000 volunteers walking ten miles each whilst cleaning enabling a million miles of cleaned community by the end of the year. There is a Strava Club for anybody who wants to join in. Search in the app for:  'Surfers Against Sewage: Million Mile Clean'.
The Cornish Gems team gathered on Porthtowan Beach on a mizzly autumn day and set to work. Although we were reassured by the absence of larger items such as plastic bottles we did remove baby wipes, food containers and lots of polystyrene beads.
These were particularly notable to us following our competition earlier in the summer asking our followers to find an alternative to the cheap polystyrene bodyboard.
After several miles walked and several kilos of rubbish collected we all enjoyed ice-cream and hot chocolate at the nearby Moomaid cafe. All the participating children received a Cornish Gems Coastal Activity book.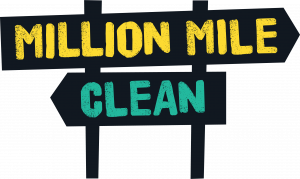 Supporting our Community
Cornish Gems are proud to support Surfers Against Sewage as our charity of the year. We feel passionate about protecting the beautiful coastlines of Cornwall. Find out more about Surfers Against Sewage here.