Vegetarian Cookery Course: Julianne's Day at Philleigh Way
This year, although I've made a decision to reduce the amount of meat we eat as a family, it hasn't largely been put into practice yet. So the course opportunity couldn't have been better timed for me to kick start this positive change in eating habit.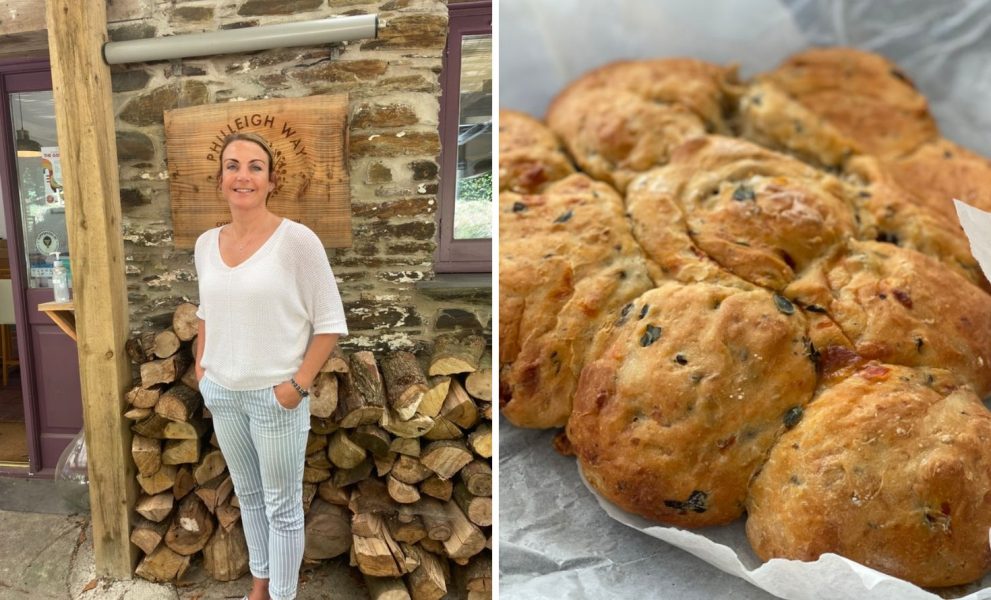 The Roseland is one of my favourite corners of Cornwall to visit and handily living 10 minutes away from the King Harry Ferry that takes vehicles across the short hop over the river, meant I arrived at Philleigh Way Cookery School within 30 minutes door-to-door.
The minute I sat down, the introductory conversation flowed between the fellow participants, Rupert and myself which made me feel instantly settled into starting the one day cookery experience.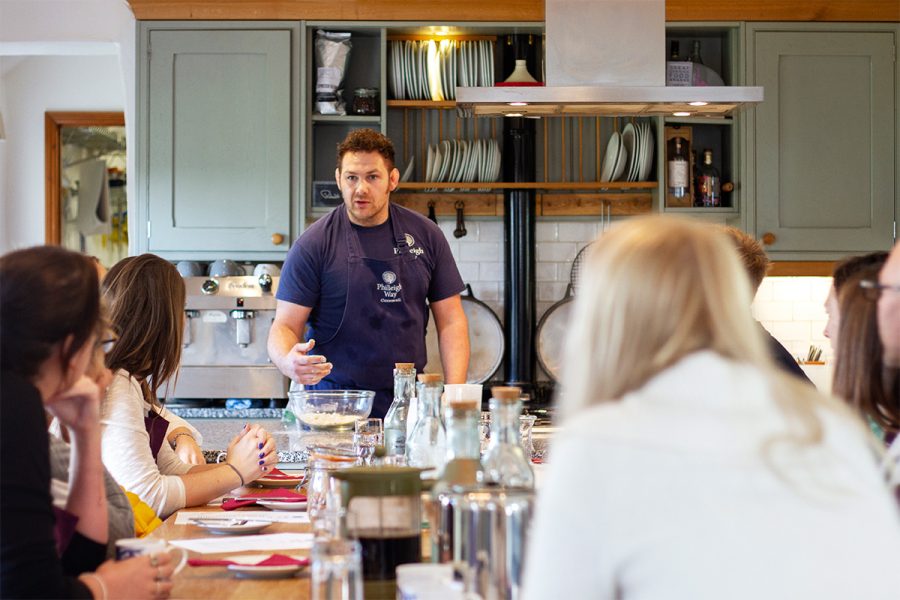 Rupert's culinary passion and knowledge shines through the minute he starts talking. Rupert is very engaging (and a jolly nice guy too) and explains the method behind his recipes with ease, endorsed by a straightforward demonstration to enable his delegates to move to their workstations and cook independently.
The recipes demonstrated and cooked on the day included:
Sun dried tomato, olive and mozzarella "tear & share" bread
Beetroot relish
Emerald dhal
Pan roasted peaches with goats cheese
Pan roasted cherry tomatoes with ricotta
Roasted herb rubbed cauliflower
I'm pleased to share that within one week of the course, I have already cooked many of the recipes for a tapas style dinner party and wine club event which my friends loved. The other recipes have been successfully trialled as accompaniments with evening meals. I'm going to have another go at making the bread again this week as it's incredibly tasty and easy to make…
I've discovered that you can not only prove bread dough quickly the traditional way in a warm place in the kitchen (or proving oven), but you can also prove slowly in the fridge overnight to pop in the oven the next day (one of many great tips noted on the day).
Rupert's Cookery courses aren't just for beginners, they are for all abilities wanting to sample cooking recipes from a variety of genres……in fact they aren't just a course, they are an experience and an exceptional one for the cost. It truly is very inspiring to dedicate some time out to expand your culinary repertoire.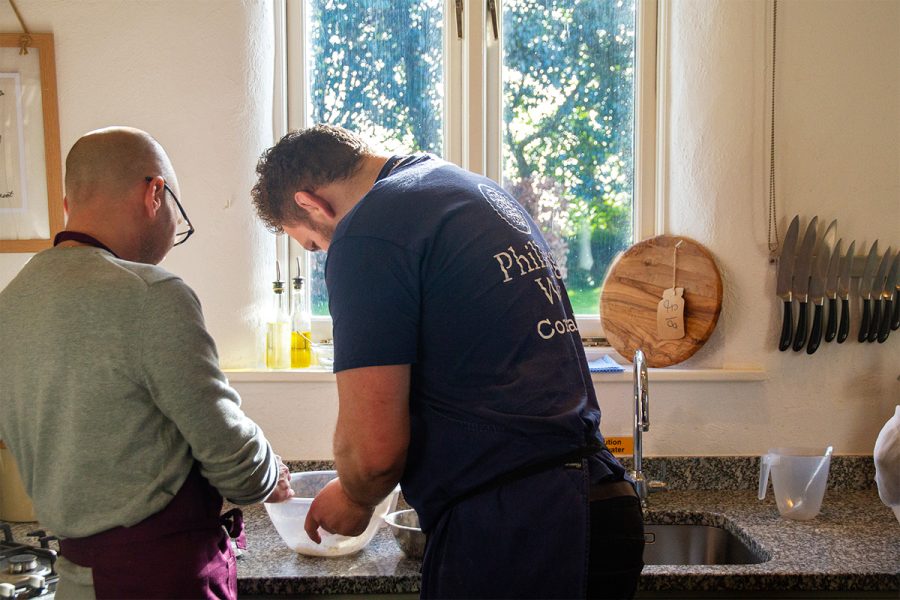 Being a keen cook and busy working Mum, I find it incredibly easy to stick within my comfort zone, cooking the same type of meals on regular rotation. So with some tasty new recipes in hand and a zest for taking the step to move towards a more vegetarian lifestyle, I'm looking forward to cooking vegetarian meals for my family at least 3-4 times a week.
At a cost of £110.00 for a one day course, which includes refreshments throughout the day along with some delicious lunch cooked by Rupert, paired with a complimentary wine – this really is a great value experience and you get to take all your cooked dishes and bread home. The good news is that there is another vegetarian course with space taking place later this month on 26th July. Additional courses include; Pasties and cream, bread making, taste of Tuscany, Foraging, Street Food and Indian cookery to name but a few.
Having already enjoyed three courses at Philleigh Way; including the Christmas Course and the Pasty and Cream course I can highly recommend booking a break with Cornish Gems that coincides with a cookery course that excites you. I already have my eye on the next one so I may see you there sometime soon!
For further information on Philleigh Way's Cookery Courses please visit https://www.philleighway.co.uk/
To stay in style at a property closeby, I highly recommend Cornish Gems boutique collection of stunning holiday homes and cottages on The Roseland