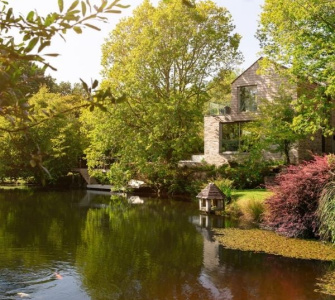 Little Cutmadoc Farm
Lanhydrock/ Lostwithiel
Nestled down a Cornish country lane, set in the rolling acres of Lanhydrock Estate, is Little Cutmadoc Farm.
Tranquil rural location
Perfect in all seasons
Indulgent hot tub
Private lake
Children welcome
Dogs permitted
No disabled access
Parking available
WiFi
No sea views
Not near the beach
Wood burner/open fire
Washing machine
Tumble dryer
Swimming pool/hot tub
Cot Mellingey
Lanhydrock/ Lostwithiel
A luxury family home set within the charming town of Lostwithiel, Nr Fowey. 4 bedrooms with ample living space and spacious garden. Welcomes dogs.
Welcomes dogs
Spacious garden & terrace
Luxury interiors
Explore South Cornwall
Children welcome
Dogs permitted
No disabled access
Parking available
WiFi
No sea views
Near the beach
Wood burner/open fire
Washing machine
Tumble dryer
No swimming pool/hot tub
Cot