Glowing Up in Cornwall
More sleep, more time outdoors, more laughter, more movement … sometimes a healthy holiday is just the tonic. In this blog, we share our guide to 'glowing up' beside the sea; from the best wild swimming spots in Cornwall, to our very favourite locally made skin-loving treatments.
A Yoga Break in Cornwall
Spend some dedicated time for yourself by the sea; connecting with nature, taking care of your wellbeing, and nourishing your body and mind. We are excited to team up with experienced yoga and wellbeing practitioner, Alicia Ray, to offer an exclusive yoga retreat for September 2023. Based at Rosillian Hall – a beautiful sea view residence with a private sandy beach – you'll indulge in delicious healthy meals and a bespoke itinerary packed full of restorative and replenishing activities.
To find out more and book your spot, click here.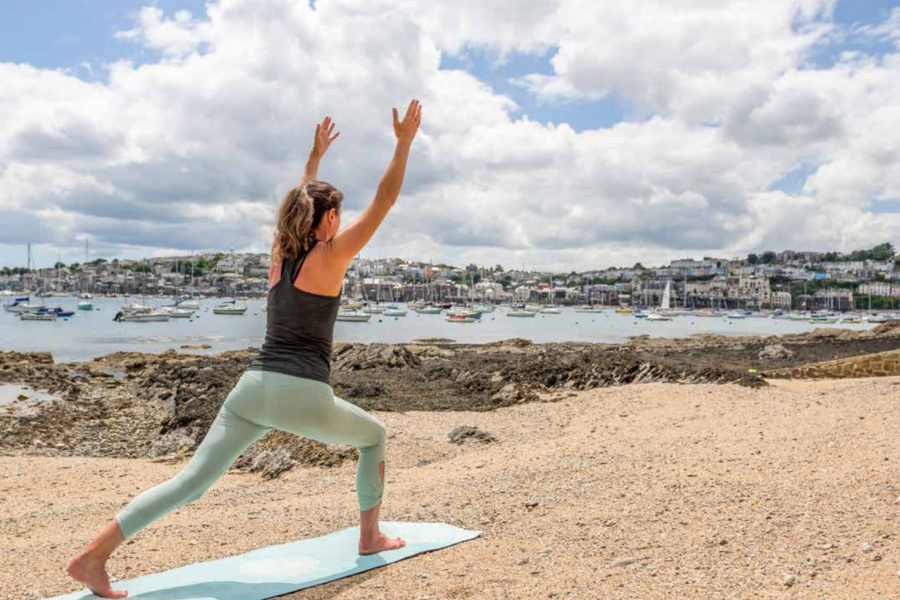 The Best Places for Wild Swimming in Cornwall
A popular form of eco-therapy, wild swimming in Cornwall allows us to stay in tune with the natural world and beautiful coastal landscape. Aside from being fun and exhilarating, wild swimming has been linked to improved immunity, skin and sleep, reduced stress and loneliness, and endless mental health benefits such as improved dopamine response and more confidence. Wild Swimming in Cornwall is a handy guidebook stocked in our online Gems Shop, and will help you find the most idyllic swim spots in Cornwall.
A few of our favourite wild swimming spots:
Vugga Cove, Crantock. You can park at the West Pentire car park and take the short walk along the coast path (10 minutes) to the tiny cove which has a small bench and views over to Crantock Beach. Best visited at high tide.
Devils Frying Pan, Cadgwith. Next to Cadgwith Cove, this lagoon is accessed by swimming (around 10 minutes) or by boat from Cadgwith Cove. The swim is suited to a calm day with no wind.
The Tidal Baths, Portreath. By the town's harbour wall, the main pool is encompassed by six small baths, also knows as 'Lady Bassets Baths'. They were cut into the cliffs in the eighteenth century for the family of Tehidy Park to enjoy salt water bathing!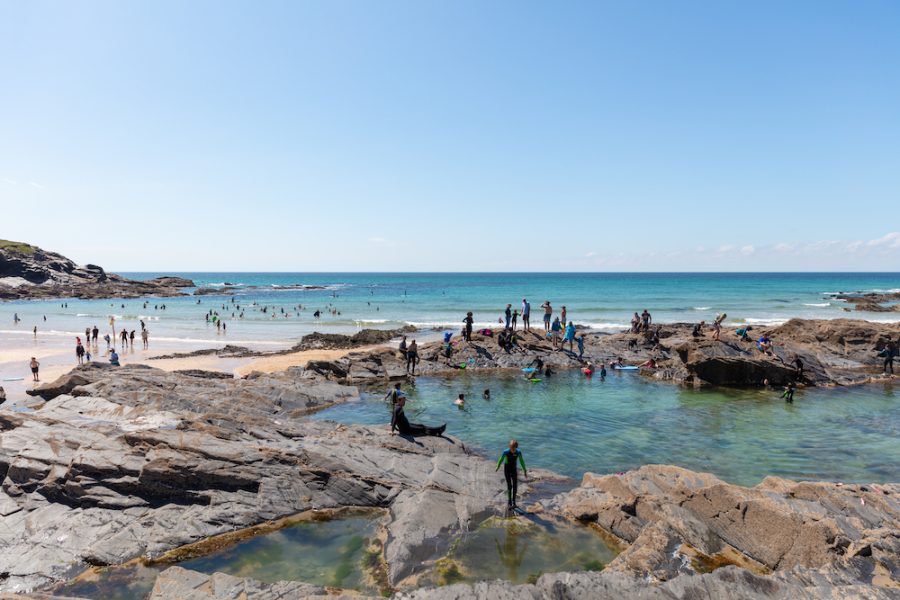 Click here to view the RNLI safety advice, or here to find your local lifeguarded beach.
Moorland Hikes
Get that healthy glow whatever the season. Bodmin Moor's windswept tors beg for leg-pumping adventure. And the uplifting 360 views from the hilltops never fail to leave us feeling grounded among the vast landscape. A favourite is the circular walk taking ramblers to Brown Willy and Rough Tor. Have fun climbing the boulders and challenging yourself to reach the top of the tors.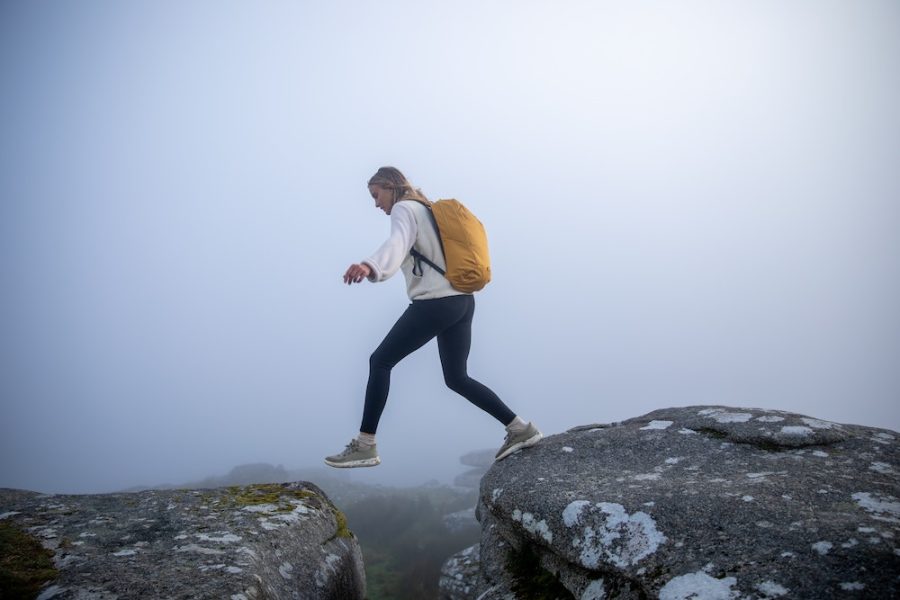 Out On The Water
Find balance and gain a whole new perspective of Cornwall's creeks, coves and coastline. Paddle boarding, kayaking and sailing can be a full body workout, or a slower, more mindful activity to enjoy together. You'll get up close to some weird and wonderful wildlife as you learn a new skill or paddle where you like as a pro. We recommend Koru Kayaking for stunning guided adventures, and Ocean High for coastal tours by paddle board.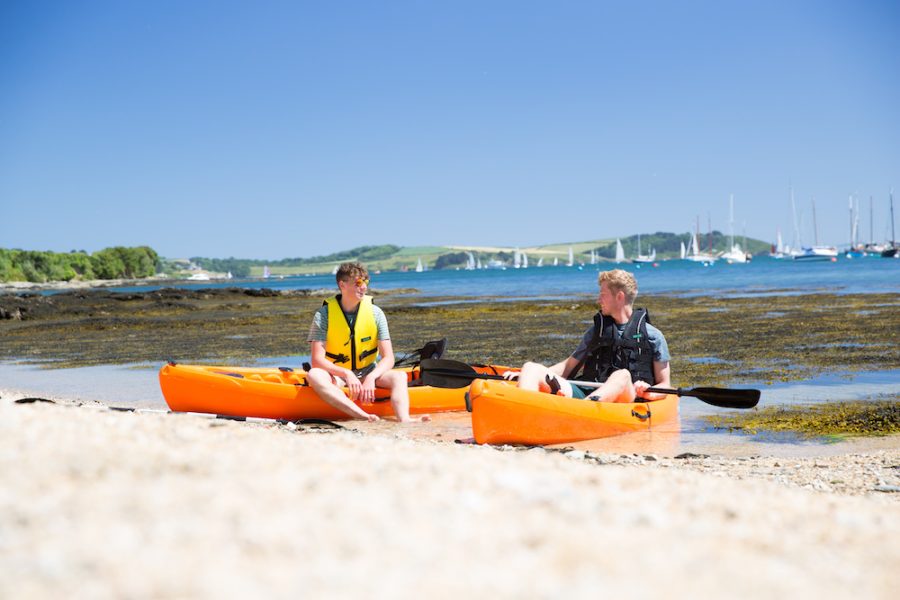 Treat Your Skin with InLight Beauty
Delivered to your Gem, InLight Beauty's exclusive pamper packages combine ancient alchemy and modern science, using only 100% organic ingredients. We are the biggest fans of their products, and many of our team members swear by their chocolate skin mask and face oil. Plus, the local business are organic beauty pioneers with a strong sustainable ethos.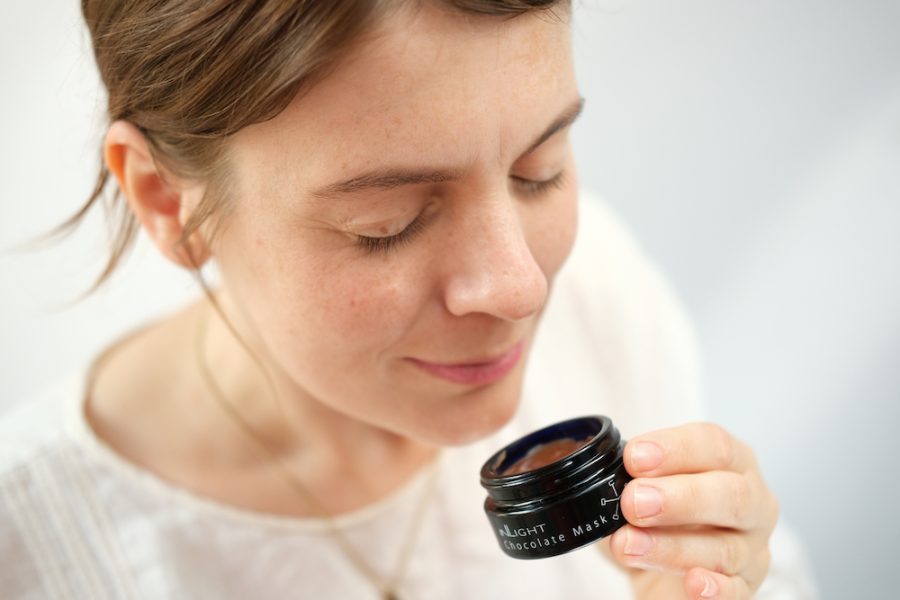 The Cornish Gems Shop
Our sustainable lifestyle shop offers a selection of mindfully sourced products. From relaxing, locally made soy candles, to all your eco-conscious holiday essentials, our products make you feel good whilst being kind to the planet. You can browse our shop in preparation for your stay (think wooden belly boards, recycled sunglasses and reusable picnic accessories!) or even have a look for a sustainable keepsake to take home with you.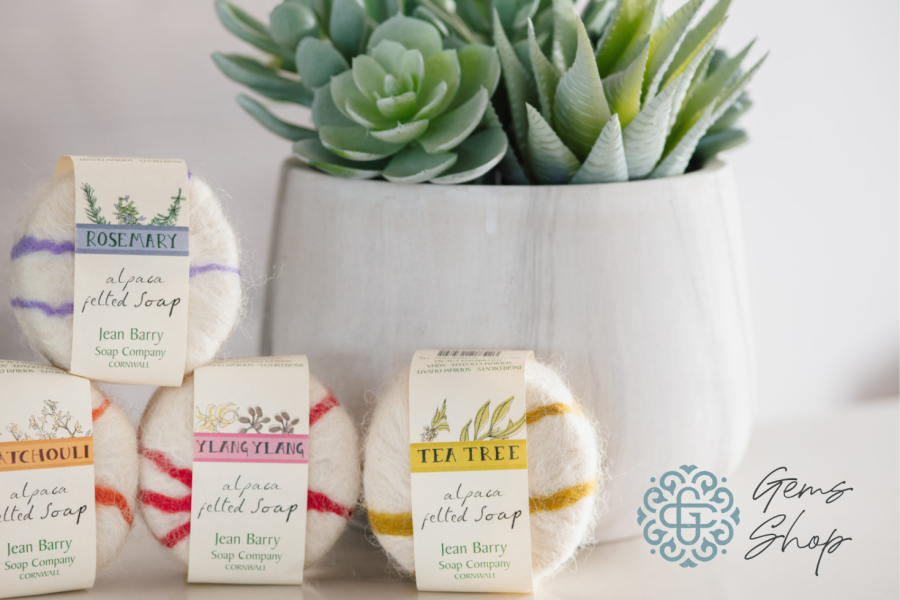 With a portfolio of over 180 Gems – sleeping from 2 – 20 – find the home that speaks to your soul and 'glow up' in Cornwall with us.