A Gems Welcome – what's included
From delicious Cornish goodies to luxury linens and towels, open the door to your Cornish Gem or Extraordinary Gem and arrive to a warm welcome. Whether your holiday home changeover is managed by Cornish Gems or by the owner's own housekeeping company, your holiday home will be clean to the highest standards and ready for you to start your holiday.
The Welcome Gift.
In line with our exciting B-Corp journey, and our aims to further support local Cornish businesses, we'd like to share with you our NEW welcome gift options for 2023. Celebrating the best of Cornwall, we embrace our company wide ethos of luxury, choice and sustainability. For most of our homes, at the point of making a booking, you will be presented with a choice of six gifts.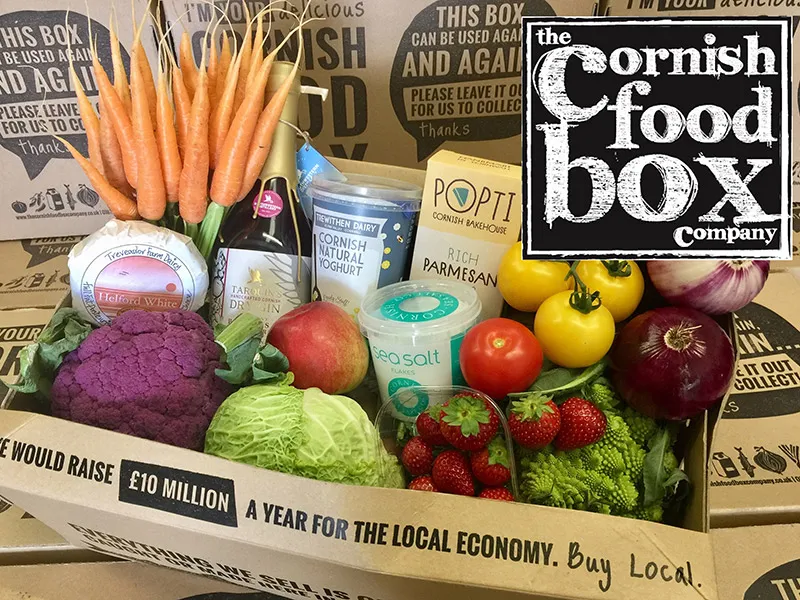 The Cornish Food Box Gift Voucher
The gift of choice! Have fun trying out some of Cornwall's finest local produce from small growers and makers across the county.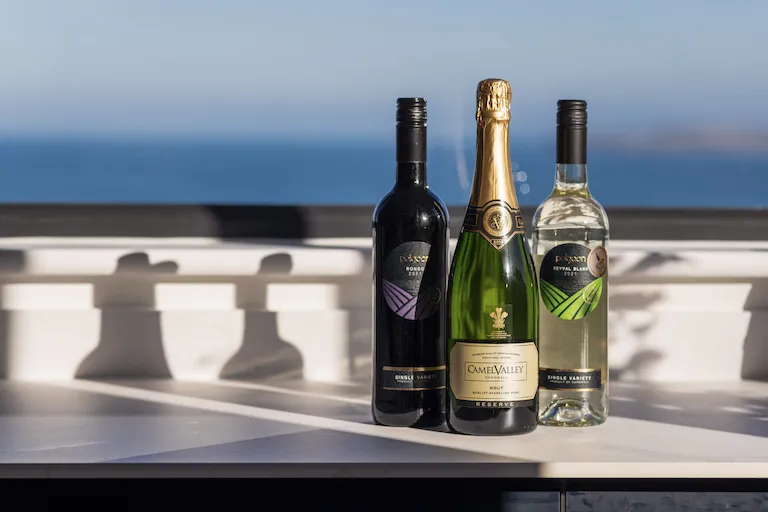 The NEW Wine Duo or Trio
Our thoughtfully selected local wines from Polgoon and Camel Valley are a real taste of Cornwall to enjoy together.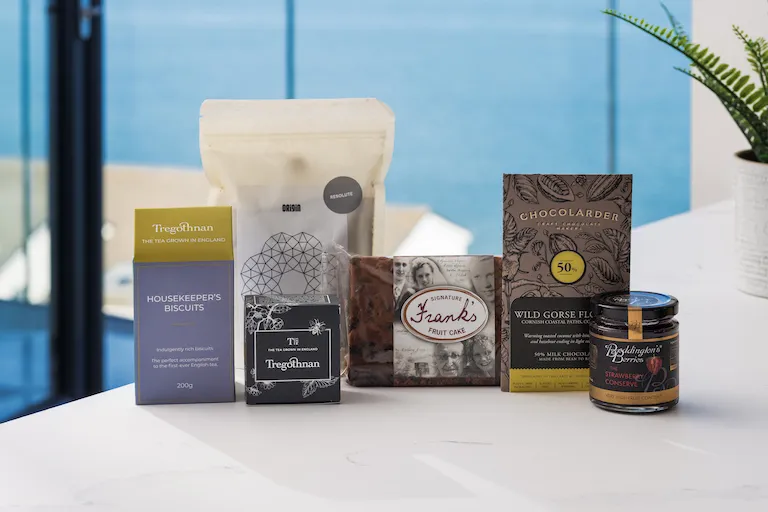 Our NEW Gems Provisions Hampers
From Tregothnan tea to locally made chocolate, our new Gems hampers are full of Cornish delights.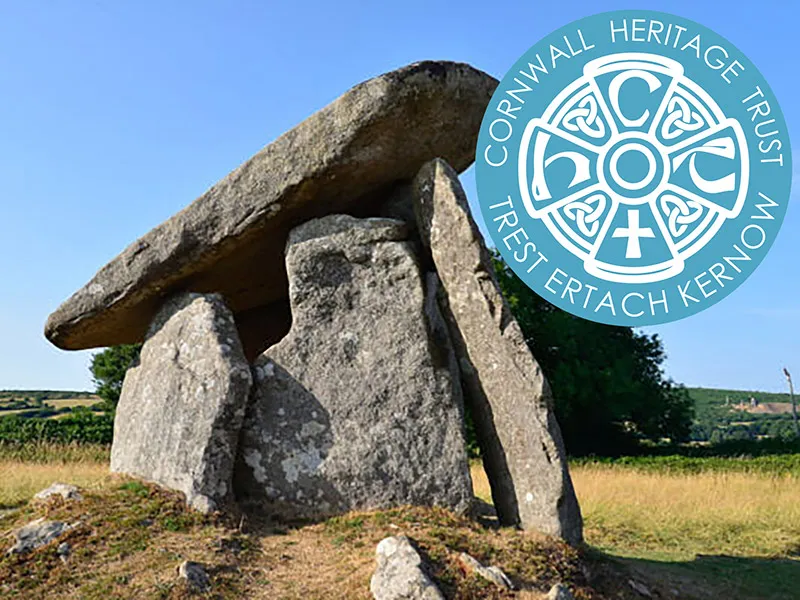 Cornwall Heritage Trust Membership
A year-long family membership with Cornwall Heritage Trust, to help you explore Cornwall.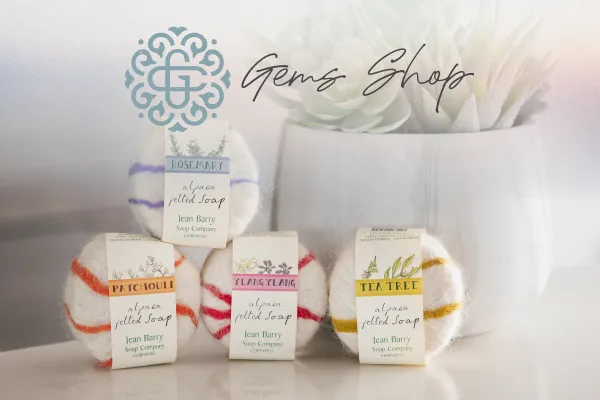 Gems Shop Voucher
A voucher to spend on our ethical and sustainable selection of beautiful lifestyle products.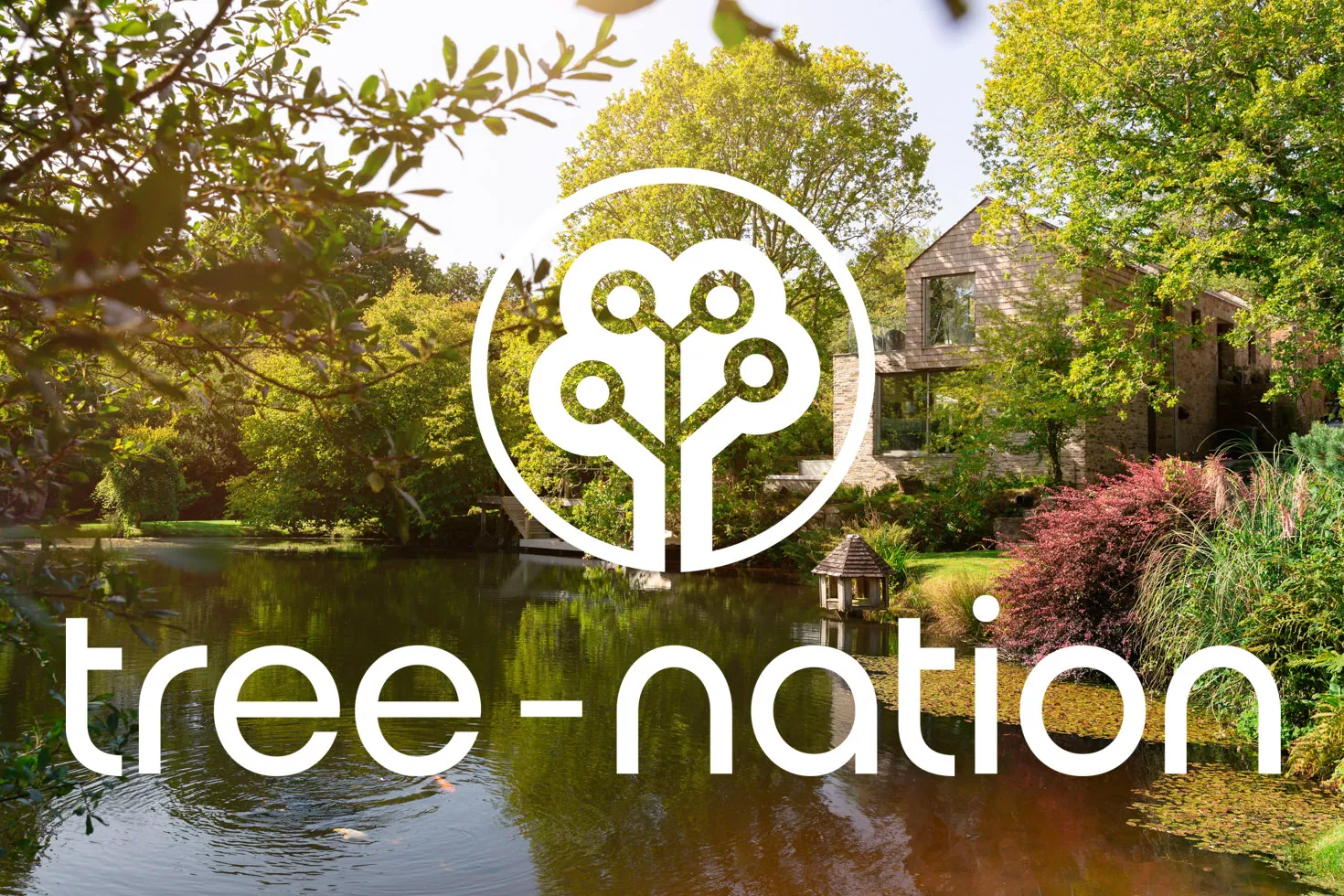 Plant a Tree
Choose to plant a tree in our virtual forest to help reduce the impact of your holiday.
Celebration Hamper
If you are planning a celebration or want to treat your friends and family, why not elevate your arrival with our Celebration hamper and arrive to Camel Valley Brut, Cornish made chocolates and a gift card with your message.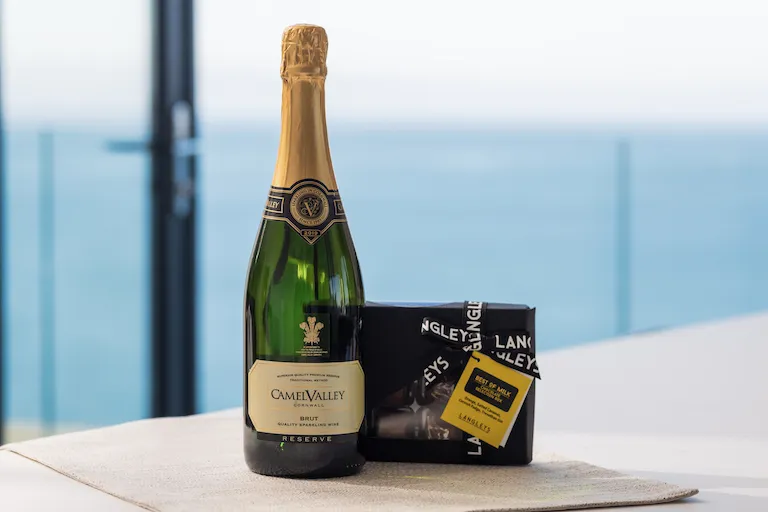 What to bring?
We know what is available on arrival can differ from one self-catering holiday to the next and at Cornish Gems we understand each guest's dietary requirements and expectations on what will be available can differ. We therefore want to share a handy shopping list to help you make the most of your Cornish Gem.
Milk.
Bread.
Tea / coffee/ hot chocolate / juices.
Toilet roll.
Condiments - salt, pepper, sauces.
Snacks.
Toiletries.
Cooking Oil.
Tin Foil.
Additional hand soap.
Linen and towels:
A Cornish Gem:A bath towel and hand towel per person, bath mat per bathroom and additional hand towel per WC.
A Cornish Gem with pool or hot tub:2 bath towels and 1 hand towel per person, bath mat per bathroom and additional hand towel per WC plus 1 robe per adult.
An Extraordinary Gem:A bath towel and hand towel per person, bath mat per bathroom and additional hand towel per WC plus 1 robe per adult.
An Extraordinary Gem with pool or hot tub:2 bath towels and 1 hand towel per person, bath mat per bathroom and additional hand towel per WC plus 1 robe per adult.
Utilities provided:
1x kitchen roll,
7x dishwasher tablets,
eco friendly washing up liquid & multipurpose spray,
bin liners,
scouring sponge,
Dishcloth,
1 x recycled toilet roll per bathroom,
2x guest hand soaps per property.
Logs: For Gems that have real fires or log burners inside the property, a net of logs and fire-starter kit will be provided from 1 October to 31 March.
For Gems managed by the owner's own team, the utility provisions may vary to suit the property. Please note that due to COSHH regulations, we do not provide washing powder for your laundry.
Travel cots and highchairs
Our properties provide travel cots and highchairs which can be requested at the point of booking. Guests are required to their own bedding for the cot. The cots are provided with the standard padded base, some guests choose to bring an additional mattress for added comfort. Travel cots and stair gates (unless fixed permanently) will need to be assembled and fixed upon arrival.
* Some of our owners provide their own selection of welcome gifts, please refer to the Home Truths tab on the property page for further details.
Terms and Conditions:
While we endeavour to provide the Welcome Gifts as shown, all provisions are subject to availability and we may need to change contents or provide alternatives without prior notice.
Only one Welcome Gift is provided per booking with the exception of 12 adults or more whereby we will supply two gifts for the party.
Your Welcome Gift option is changeable up until 4 weeks prior to arrival.
The contents of the Welcome Gift cannot be amended (to suit dietary requirements for example), but can be removed in the case of allergies, please let us know ahead of your arrival.
If the full voucher is not utilised no cash remainder will be redeemable.
The cost of these gifts are not included in the cost of the holiday and therefore no refund will be given in the event you or we have to cancel your booking or if you do not redeem any vouchers before the expiry date.
If the holiday is cancelled by the guest within 7 days of arrival the value of the Welcome Gift may be retained.
Although these gifts are provided at no cost to the guest there may be delivery charges associated with any vendors if you have chosen to receive a voucher or gift card.
Cornish Gems endeavour to deliver the welcome gifts and extra hampers prior to the guests arrival, however due to circumstances beyond our control this is not guaranteed.
Cornish Gems are not responsible for services and products provided by third party suppliers.
In the unlikely event of a welcome gift not being delivered for the duration of your stay, you will be offered a voucher in lieu of the gift. No monetary compensation will apply.