A Gems Welcome – what's included
From delicious Cornish goodies to luxury linens and towels, open the door to your Cornish Gem or Cornish Crib and arrive to a warm welcome. Whether your holiday home changeover is managed by Cornish Gems or by the owner's own housekeeping company, your holiday home will be clean to the highest standards and ready for you to start your holiday.
The Welcome Gift.
New for 2021, we are pleased to introduce our new welcome gift scheme for guests. Celebrating the best of Cornwall, we are embracing our company wide ethos of luxury, choice and sustainability. For most of our Gems, at the point of making a booking, you will be presented with a choice of luxury gifts which include: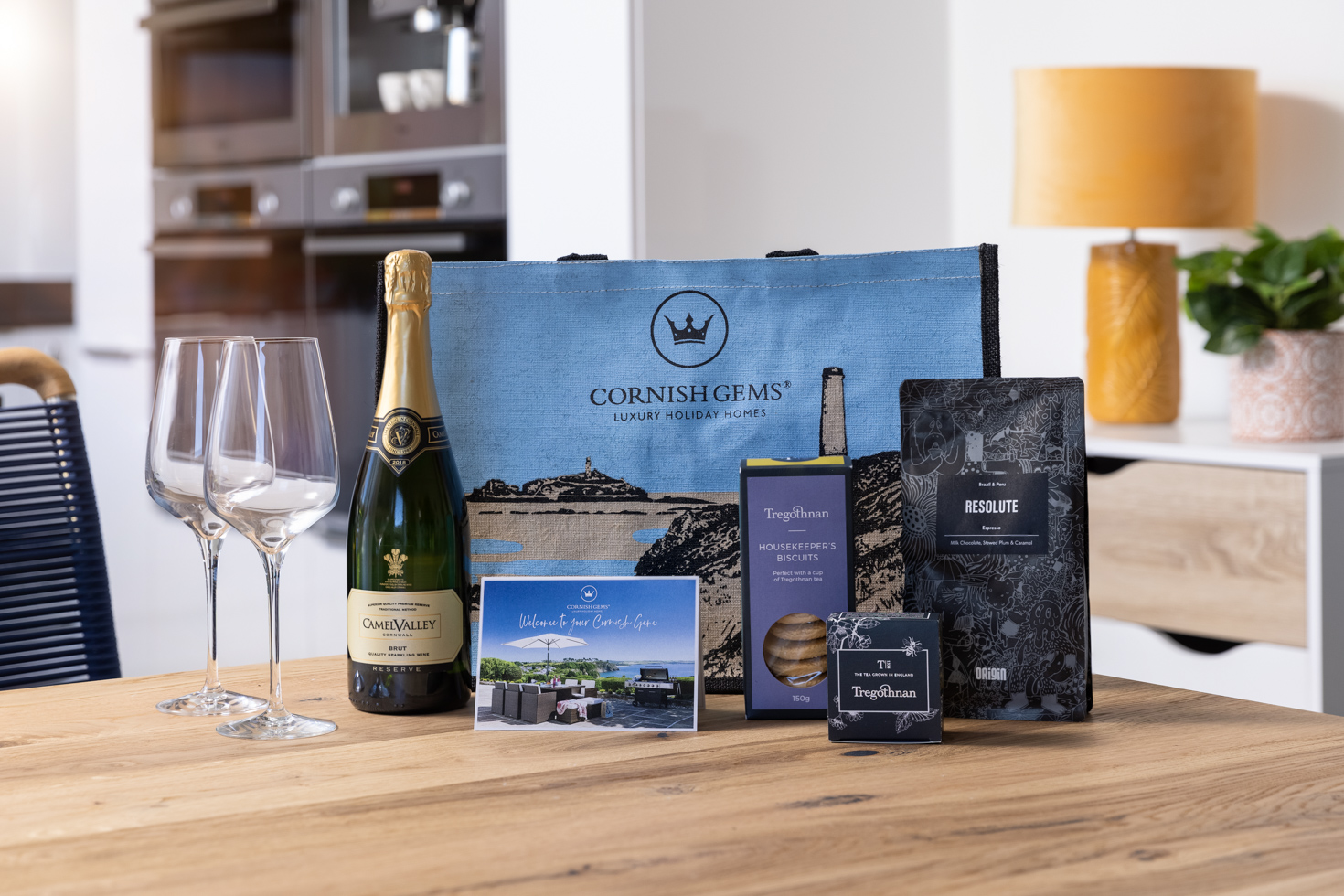 The Gems Welcome Gift
Contents:
Origin Resolute Coffee 250g
Camel Valley Brut 75 cl
Tregothnan Mixed 8 Sachet Box (Black Tea)
Tregothnan Housekeepers Biscuits
"Scenes of Cornwall" jute bag
Alcohol free alternative available on request.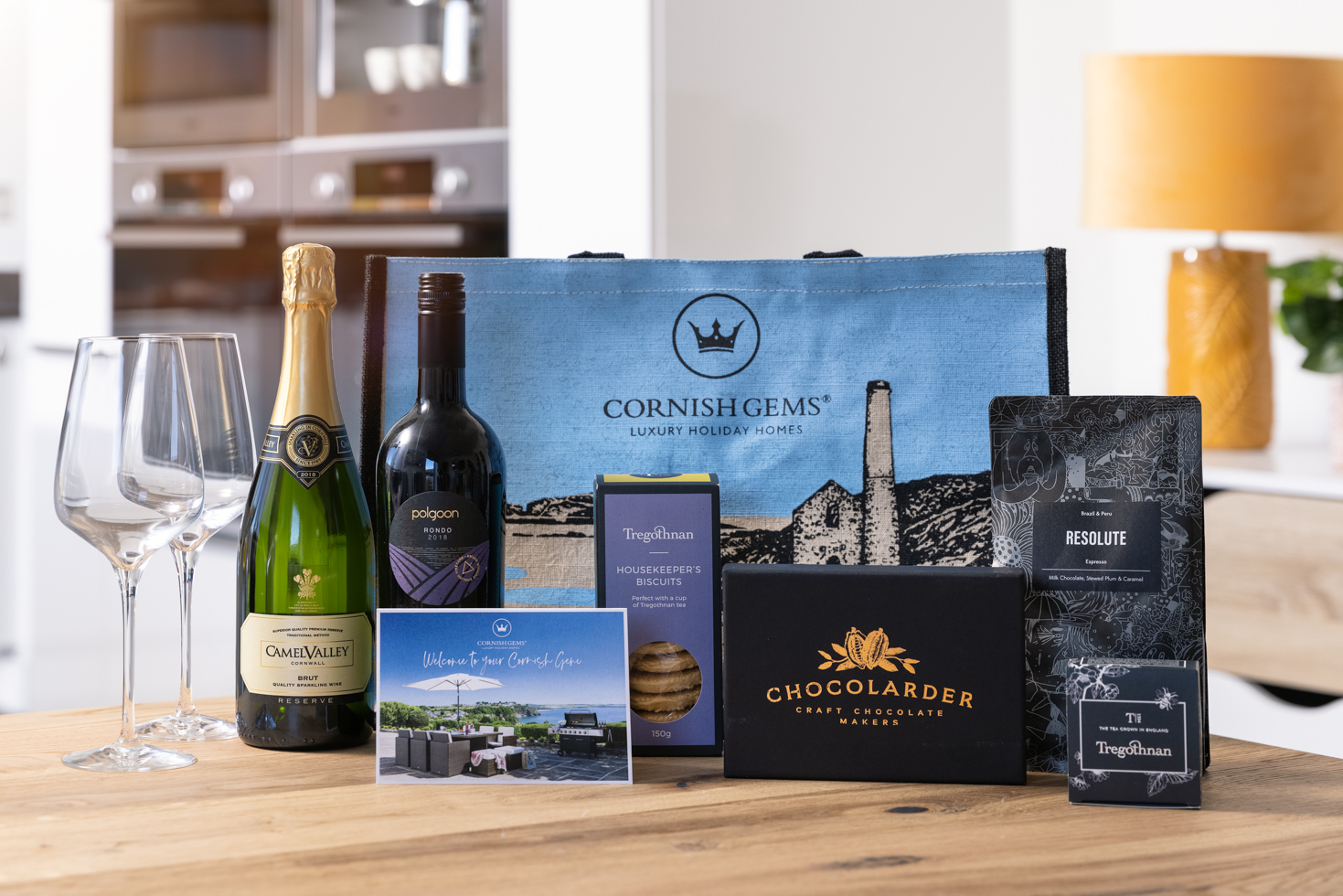 The Cribs Welcome Gift
Contents:
Chocolarder Truffles 12 Pack
Tregothnan Housekeepers Biscuits
Origin Resolute Coffee 250g
Tregothnan Mixed 8 Sachet Box (Black Tea)
Polgoon Rondo Red 75 cl
Camel Valley Brut 75 cl
"Scenes of Cornwall" jute bag
Alcohol free alternative available on request.
Cornish Gems Shop Voucher: Choose from our ethical and sustainable selection of beautiful lifestyle products. Branded exclusively for Cornish Gems, why not take home a quality souvenir of your visit to Cornwall? From bellyboards to Chilly's bottles and from beach towels to mugs, there is something for everyone.
Cornwall Heritage Trust Family Membership: Choose a year-long family membership with Cornwall Heritage Trust. Visit English Heritage sites in Cornwall for free, including; Tintagel Castle, St Mawes Castle, Pendennis Castle and Chysauster Ancient Village. Treat your family to the legacies of Cornwall. *Valid for 2 adults and up to 12 children
The Cornish Food Box Gift Card: The Cornish Food Box gift card gives you the freedom to select your own welcome products. Whether you would like dairy-free products, a traditional English breakfast or a Cornish Cream Tea, choose your products and select a delivery time. Relax and wait for everything you need brought to your holiday door.
Plant a Tree: Plant a tree in the Cornish Gems forest with Tree-Nation and reduce the carbon footprint of your holiday. Tree-Nation works across the globe not only planting trees to absorb carbon dioxide but also supporting vulnerable communities.