Winter in Cornwall: A Sense of Escapism
Sometimes, we need a break from being constantly connected, to take a breath and find solace in the wilds of the landscape. With winter in Cornwall approaching, we've been exploring the idea of escapism in the county; from stepping back into the past through Cornwall's rich heritage, to finding freedom on coastal trails, we round up some very Cornish ways to embrace new environments this winter.
Escape into the Past
Cornwall is steeped in a rich and alluring history. We've all heard the stories; hidden passageways, secret hiding places and contraband. The smuggling hotspots of the east coast offer a true glance into Cornwall's once criminal underworld. At Polperro, immerse yourself in the peak of the smuggling trade as you explore the narrow, cobbled streets and see treasures of a time-gone-by in the small heritage museum. Or perhaps you'll delve back as far as the Stone Age at the Neolithic remains preserved by Cornwall Heritage Trust? There are a whole host of immersive experiences to enjoy during winter in Cornwall, taking you far away from the everyday.
Where to stay: Molesworth Manor, Boseglos House, Carkeen
Disappear onto the Coast Path
Just you, your dog, and a backpack of Cornish goodies. With endless miles of coastal trails to explore, is there anything more liberating than heading out through the door and straight onto the South West Coast Path? There's no plan to stick to and nowhere to be, apart from wherever your boots take you (and wherever you've booked for lunch!) Gaze out over the wide sandy beaches, peer down to tiny coves and their resident seals, and feel the warm hug of returning to utter luxury after a windswept adventure.
Where to stay: Castaway, Chycoose, Ocean view.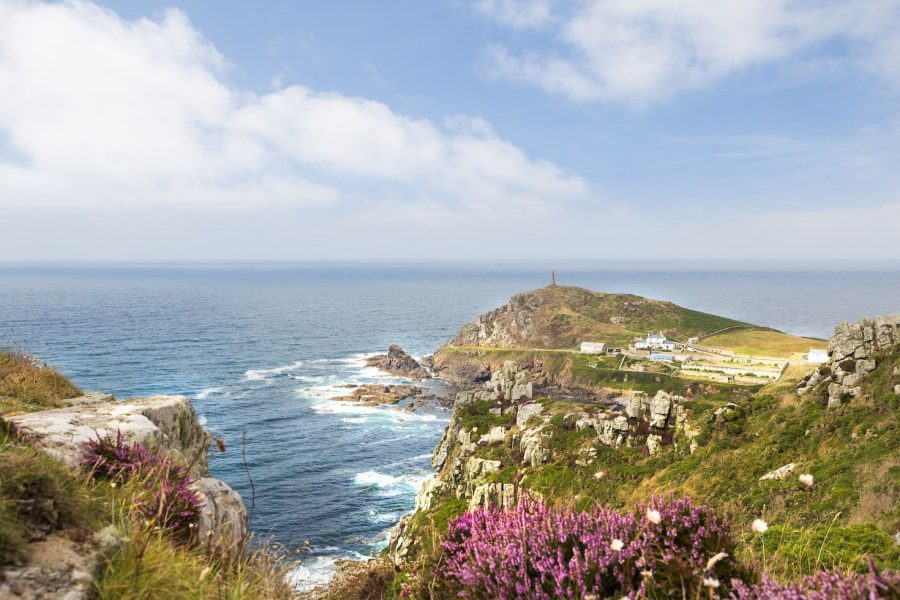 Green Spaces
Cornwall is known for its wild beaches and untamed waves in winter but turn slightly inland and there is a wealth of green spaces just waiting to be explored. Crunch through crispy leaves among the ancient woodland of Cardinham, Tehidy and Hustyn's, or stroll through the sub-tropical planting at Trebah Gardens. Winter in Cornwall wouldn't be complete without a visit to The Eden Project, where you can experience the sights and smells of the Mediterranean and even trek through the rainforest (before taking to the ice and showing off your skating skills!)
Where to stay: Bosavallam, Boslagen, Monterey.
Blue Therapy
When we want to get away, water is often the place that we turn to. Cornwall's quiet beaches, rivers and wild swimming spots can feel sublime and remote in the winter months – offering a sense of pure escapism. It can be as simple as braving the chill with a quick dip at the harbour or a suitable swimming cove (we like Vugga Cove, in Crantock) or living like a local and taking to the waves to feel completely free.
Where to stay: Gwynndreth, Compass North, Gannel Blue.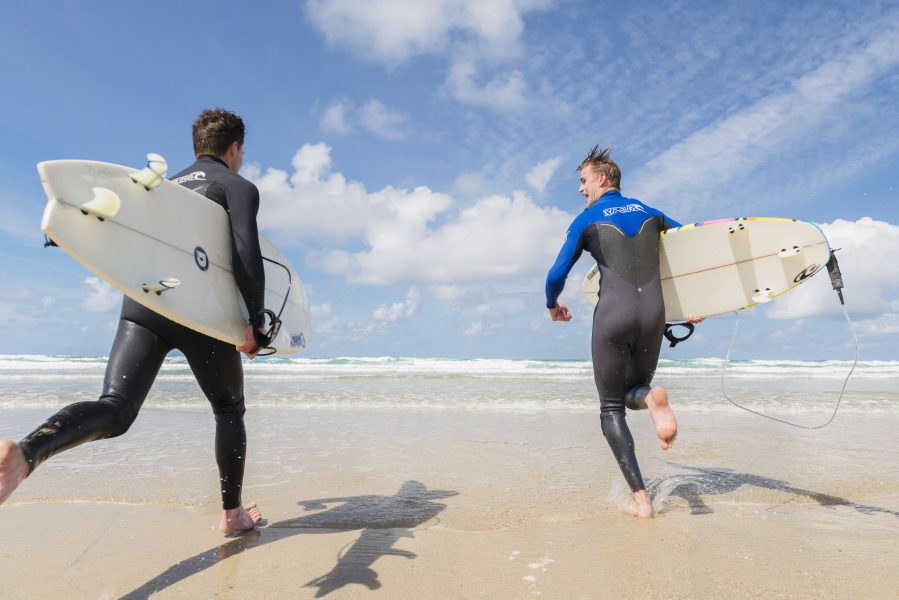 Click here to browse all of our Gems and feel uplifted as you embrace the elements in Cornwall this winter.