Cornwall is our home, and we're passionate about keeping it clean, safe, and protected. We've nailed delivering high quality, luxury holidays in Cornwall, but there is uncertainty and concern about Climate Change and the impact it'll have on Cornwall, such as rising sea levels, faster coastal erosion, and more. As a leading business in our industry, we feel both passionate and responsible about tackling these issues where we have the power to do so.
We caught up with Emma, our Environmental Social Governance (ESG) Manager in light of World Environment Day 2023 to get her insights on all the things Cornish Gems do to ensure we prioritise the environment…
1. The theme for World Environment Day 2023 is beating plastic pollution – how are Cornish Gems tackling this in our business practices?
Cornish Gems has long been committed to reducing plastic pollution, ever mindful of the beautiful coastal landscape in which we live. Our retail shop sells and promotes single-use plastic alternatives such as the Circular Cup, an amazing Cornish product that is actually made from recycled coffee cups! The shop also purchases no plastic wrapping at all, instead reusing received packaging.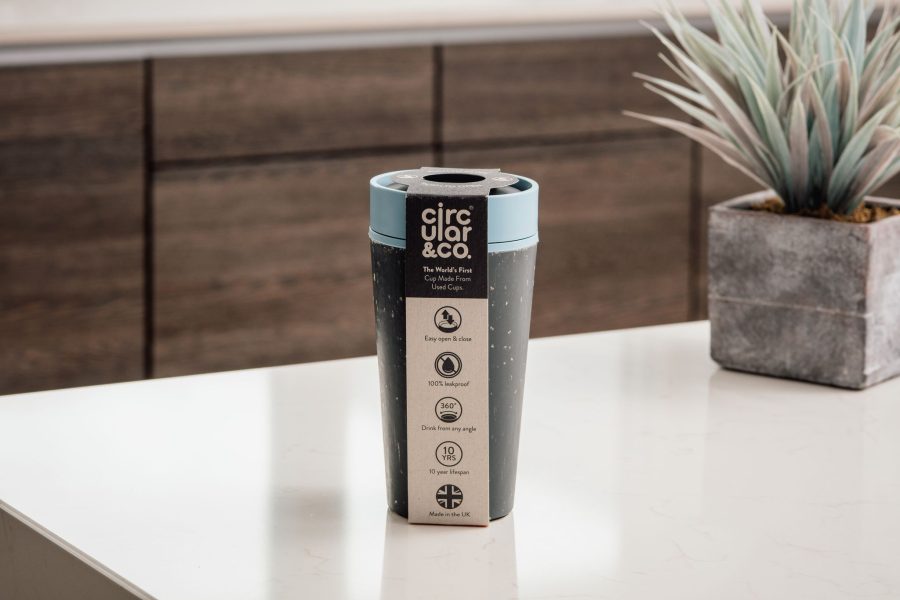 Within our operations we have been undergoing an audit of single-use plastics within our supply chain and strategising to remove these completely.
We're also supporting our friends at 2 Minute Beach Clean with their pledge to refuse single use plastics through the month of June! Support their campaign here.

2. We encourage our guests to "leave nothing but footprints" on our beaches and other natural spaces – what are other ways our guests can care for the environment while they're staying here?
We encourage our guests to leave the car at the property where possible, with some of the best countryside and coastal walks in the world on their doorstep the best way to enjoy it is on foot.
Although nearly 40% of our properties operate a zero waste to landfill service, we still are mindful that recycling has its own negative impact. Within the company we work to the hierarchy of waste; reduce, reuse and recycle and we would encourage our guests to do the same.
On a personal note I have campaigned for shops and beaches not to stock cheap polystyrene bodyboards. Wrapped in plastic and usually shipped from China, hundreds of these are abandoned on our beautiful beaches every year. The micro plastics left have an enormous negative impact on our marine wildlife. We ask our guests to buy wooden bellyboards or use one of the excellent rental facilities available on many of our beaches.
Our Coastal Activity book educates our younger guests about impacts such as these.
3. Many of our property owners have been particularly excited about our green-grading process to get their property into our Eco-Conscious collection, how do we work with owners to ensure our Gems have a positive impact on the environment?
Our green grading process is a comprehensive analysis of our properties looking specifically at low carbon, sustainable features, reduced waste, biodiversity & community and the extra mile. We look at 58 elements to see which of our properties are ecologically and sociologically responsible and communicate these to our guests.
We can't ensure positive impacts of the properties, however we can minimise emissions and waste while encouraging biodiversity friendly features and responsible community practices. This enables our guests to choose low-carbon options and minimise dependence on fossil fuels.

4. What has our process for applying for BCorp taught us about our impact on the environment and becoming a more sustainable business?
The B-Corp process is certainly a rigorous one, it has shone a spotlight into every corner of our business. We often describe it as a journey because the evaluation enables us to define baselines for every aspect of our operations, which in turn enables us to improve and reduce negative impacts to the planet and the community.
We aim to be a truly regenerative business, putting more into the community than we take out and minimising any harmful impacts on the environment.

5. Our charity of the year is Love Where You Are, a Cornwall Council Climate Action Group and Crowdfunder initiative, who are supporting fundraising efforts by members of the Cornish community for climate and nature friendly projects. What can our guests do to support this fantastic charity?
Our guests can elect to donate an amount to this amazing initiative as part of the booking process. They can also donate directly to the match fund or to individual projects here.
We'd love to see our guests sharing our posts and spreading the word, really helping to protect the wonderful environment we have in Cornwall and keep it beautiful for many future visits in the years to come.
_
Connect with us on social media to follow our Love Where You Are charity initiatives and fundraising, growth of the Eco-Conscious Collection, and our B-Corp Journey.
To learn more about what Cornish Gems' environmental commitments, click below to read our company sustainability statement.