Cornish Gardens to Visit in 2023
Alongside our wild, untamed landscapes, Cornwall is home to some of the most beautifully and thoughtfully crafted gardens in the UK. From perfectly manicured grounds steeped in romantic history, to innovative micro-climates with the most peculiar of plant species, in this blog we reveal our favourite Gardens in Cornwall to visit in 2023.
A Secret Garden: The Lost Gardens of Heligan, Pentewen
Lost to the brambles and Ivy at the outbreak of WW1, The Lost Gardens of Heligan was rediscovered decades later, by chance, and the once glorious gardens were brought back to life. The groundbreaking restoration project has made these 200 acres of paradise accessible to all those intrigued by its history, planting and wildlife. Within this enchanting, dog-friendly garden in Cornwall, you can explore the network of magical walkways, discover jungle areas, meet the farm animals and marvel at the luscious pond areas and pretty walled gardens.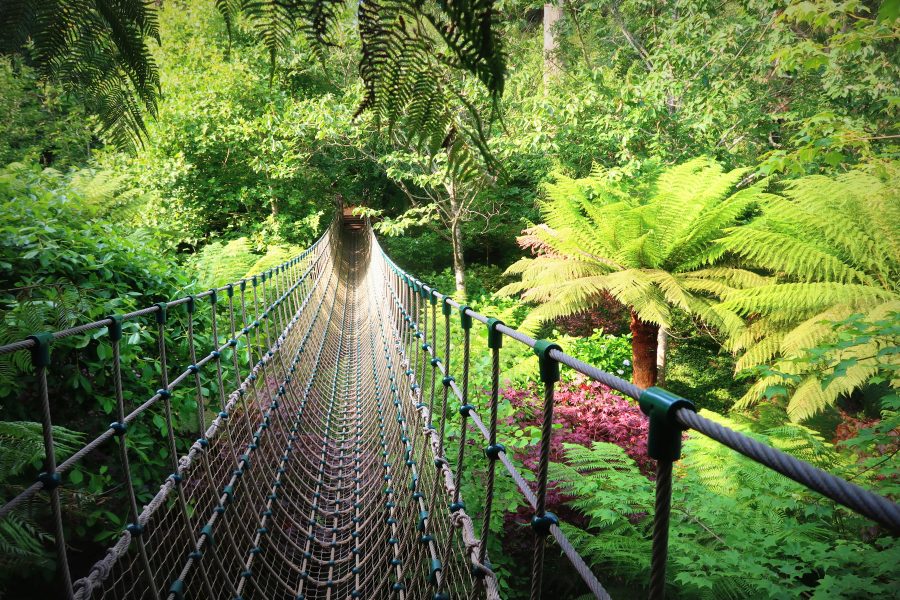 Get Lost in Glendurgan Garden, Falmouth
Created in 1820, Glendurgan Garden in Falmouth is home to a mix of native and exotic plants. The owners made the famous cherry laurel hedge maze for their 12 children to enjoy. Get lost in the pathways and find your way to Durgan Beach on the stunning Helford River, where there are stones to be skimmed and sand castles to be built. There's a rope swing, tea house, and in early spring, the Camellia Walk bursts with colour.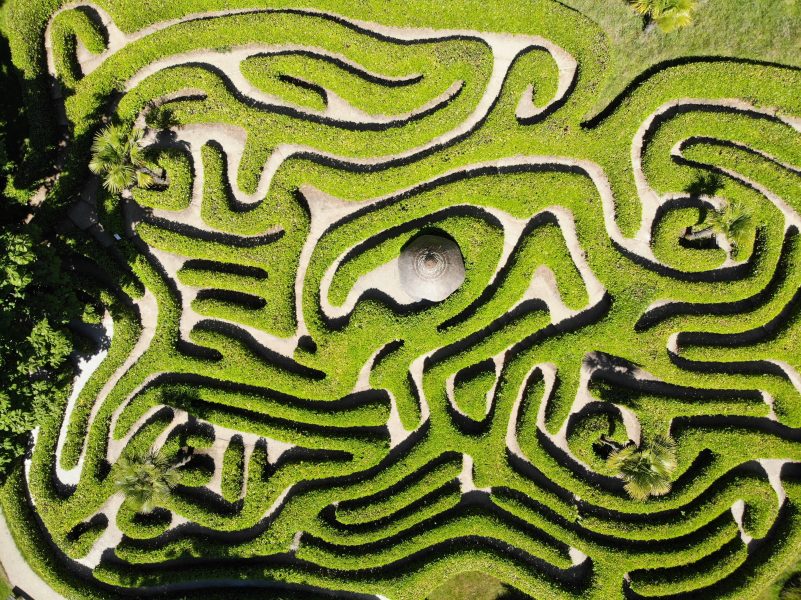 Explore The Eden Project, Bodelva
Of all the gardens in Cornwall, you'll surely have heard of this one, and no time in Cornwall would be complete without a trip to Eden's impressive biomes. Trek through the humid tropics in the worlds largest indoor rainforest, where there's over 1,000 plant species, a crashing waterfall and a wobbly bridge that takes you through the treetops. Or perhaps you'll unwind in paradise at the Mediterranean Biome, where sweet aromas and vibrant petals create summer holiday vibes. There are exhibitions and events on throughout 2023, perfect for keeping kids curious and entertained.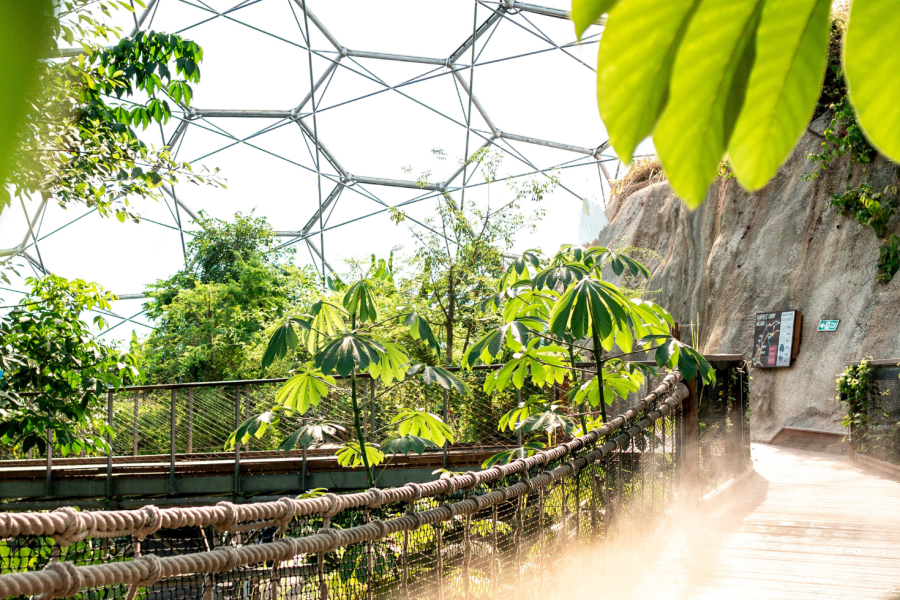 Discover The Bonython Estate, Helston
The sprawling grounds of Bonython Estate on The Lizard Peninsula offers a very Cornish combination of discovery and relaxation. It's a soothing environment for those in need of some time out, and an enchanting green playground for children to toddle around. Lakes, woodland walks, and a 19th century walled garden provide interest throughout the seasons. Garden Cottage, one of our loveliest Gems, is settled within the Bonython Estate, and guests are offered complimentary access to the gardens.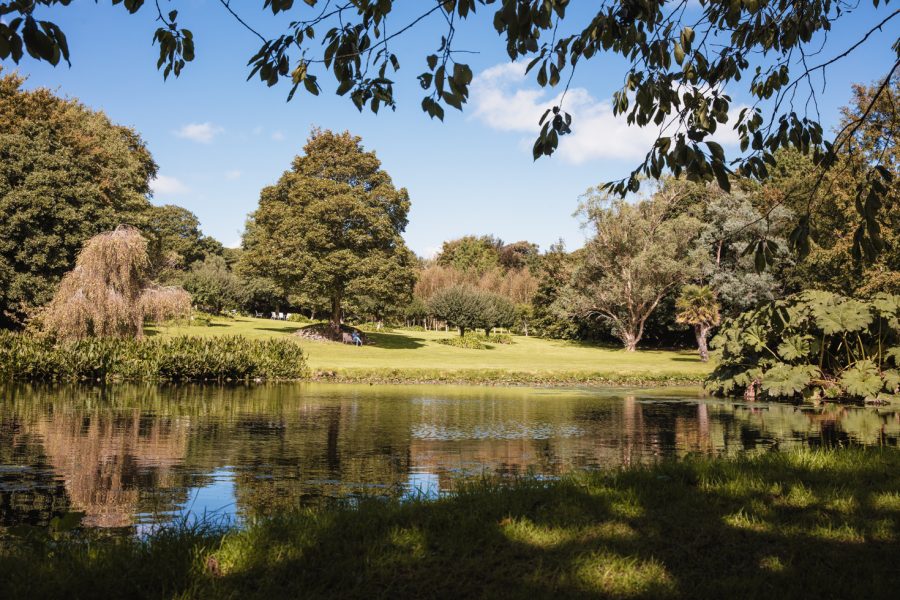 If you long to escape to somewhere green, whilst never being too far from a beach, why not browse our collection of Hidden Gems?
For more holiday advice, inspiration, and insider knowledge, sign up to our newsletter.