World Book Day 2023: Storybook Locations In Cornwall
You and your little ones might be familiar with some of the famous storybooks based in Cornwall. And this World Book Day, we invite you to step into the settings of these coastal tales, to be spellbound by beauty, adventure and just a little bit of magic. Inspired by works such as The Mousehole Cat and Mermaid of Zennor, we've mapped out some fun days out in Cornwall, packed full with activities for children and families to enjoy.
1. The Mousehole Cat by Antonia Barber
A Cornish classic featuring fisherman Tom Bawcock, his cat Mowzer and the infamous Stragazey Pie, The Mousehole Cat is a captivating tale of bravery, in which a fierce storm hits the village.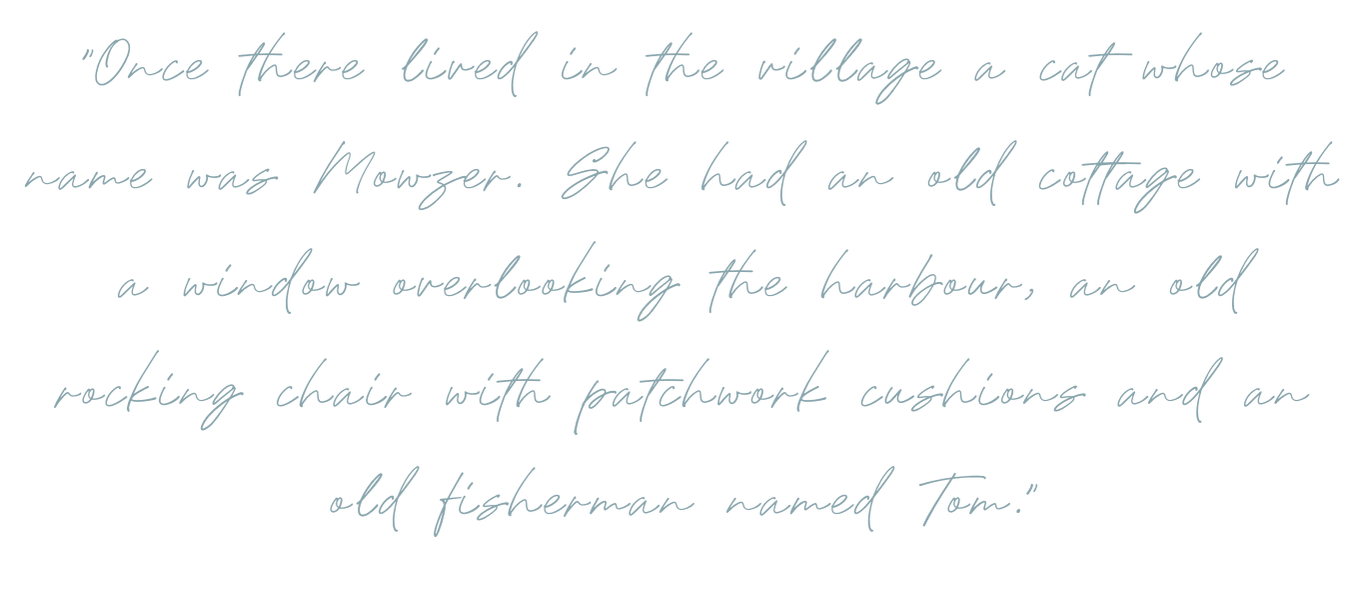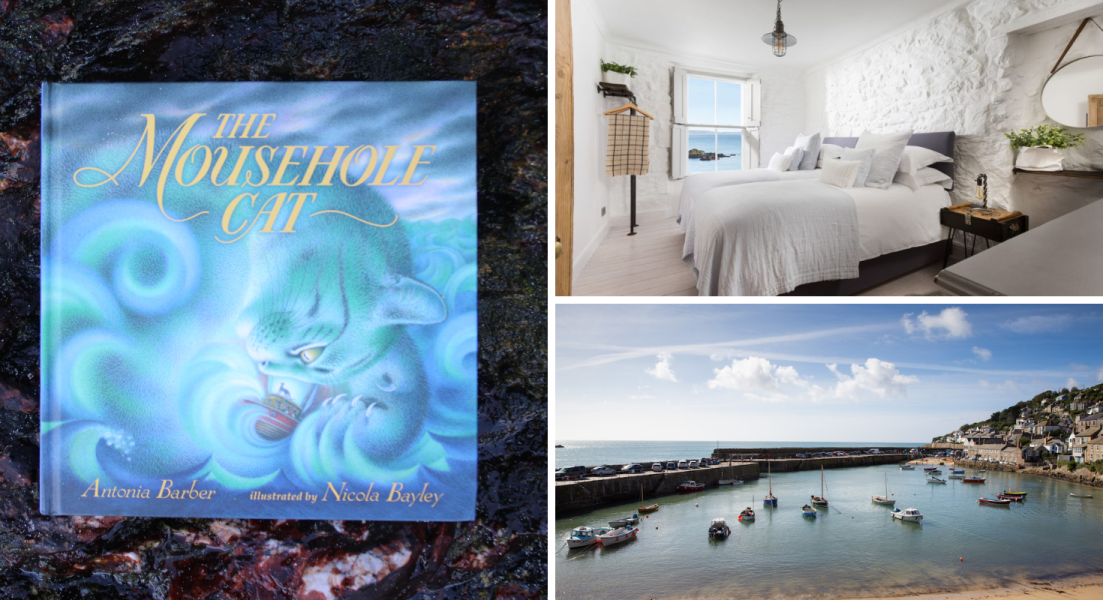 Explore the very harbour, beach and winding streets that Mowzer and Tom call home. For a true taste of seafaring life, hop aboard a boat with Cormorant Cruises, where the local skipper will take you around Mounts Bay, St Clements Isle, and you might even encounter some local wildlife such as seabirds or even dolphins.
A place to stay: Glas Mor is a stunning cottage perched on the waterfront. The sea views are incredible and Mousehole's seaside charm seems to radiate from the walls.
2. The Cornish Cats Who Went to Sea by Michelle Cartlidge
This story is all about having adventures with friends. Fluffy, Whiskers and the rest of the crew see fish all around but they're never allowed to eat them. One day the hungry group take matters into their own paws. In no time, they're out at sea catching more fish than they could have dreamed of …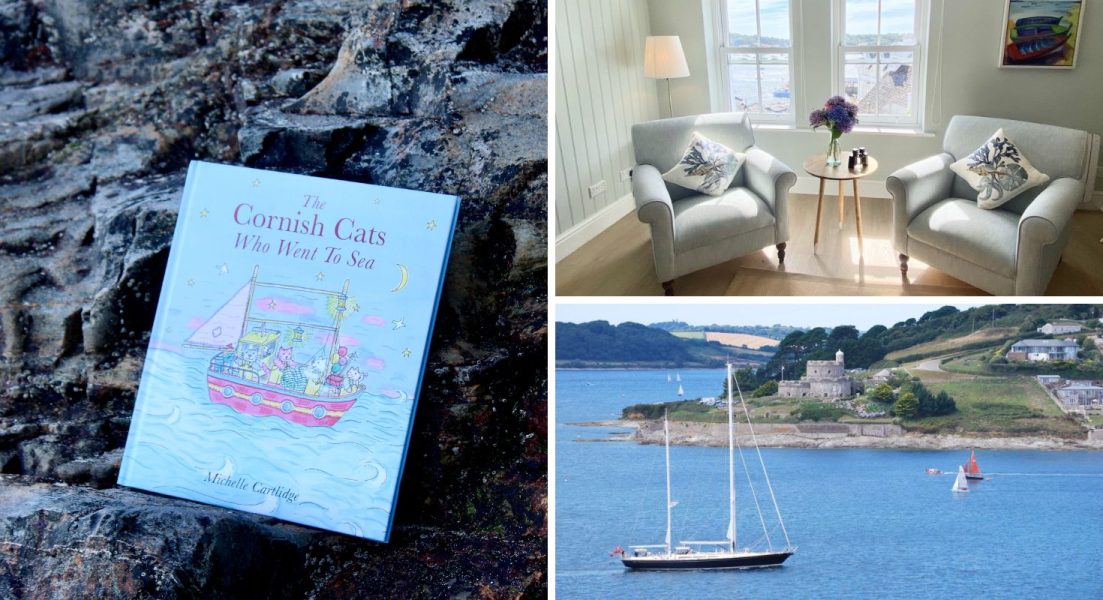 Of all the things to do in Cornwall with children, learning to sail is one of the most exciting and rewarding. Mylor Sailing School offers experiences from taster sessions, to day lessons and full courses. Be immersed in coastal adventure whilst having fun together on the water!
A place to stay: Crew Cottage in St Mawes is just yards from the harbour, which is situated across the Carrick Roads waterway from Mylor. The cottage has a lovely, family feel and sea views.
3. Mermaid of Zennor by Charles Causley and Michael Foreman
Your most enchanting of days out in Cornwall awaits. Zennor in west Cornwall sits just down the coast from St Ives. Above the turquoise water and rugged and rocky cliffs, sprawling moorland creates a romantic, wild landscape. The mermaid is said to have basked in the waters of Pendour Cove, so children should keep their eyes peeled for the swish of a gleaming tail.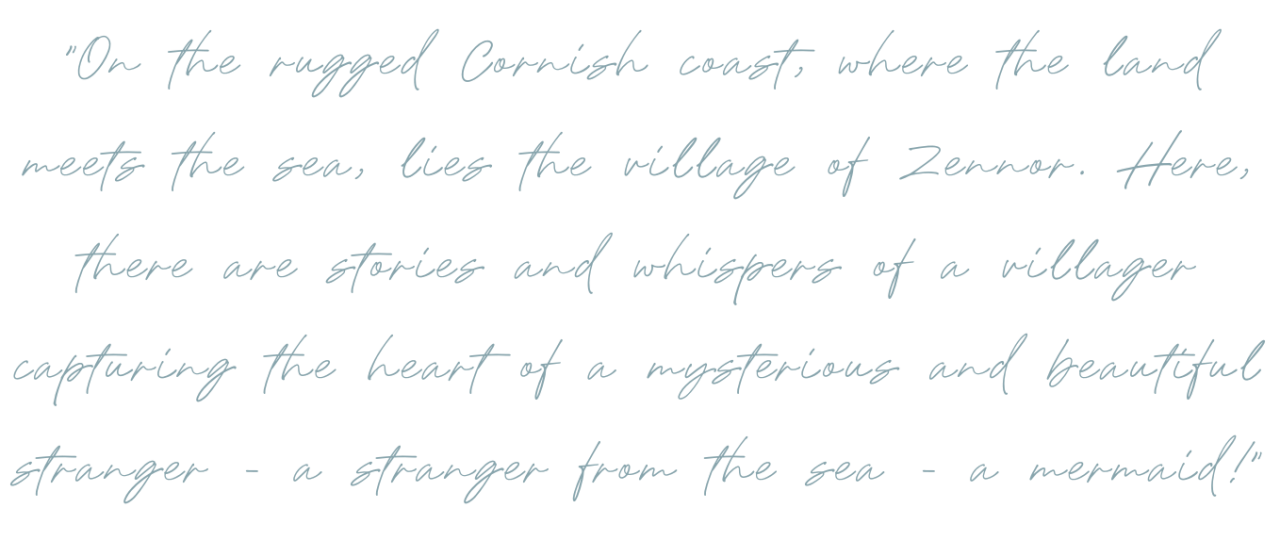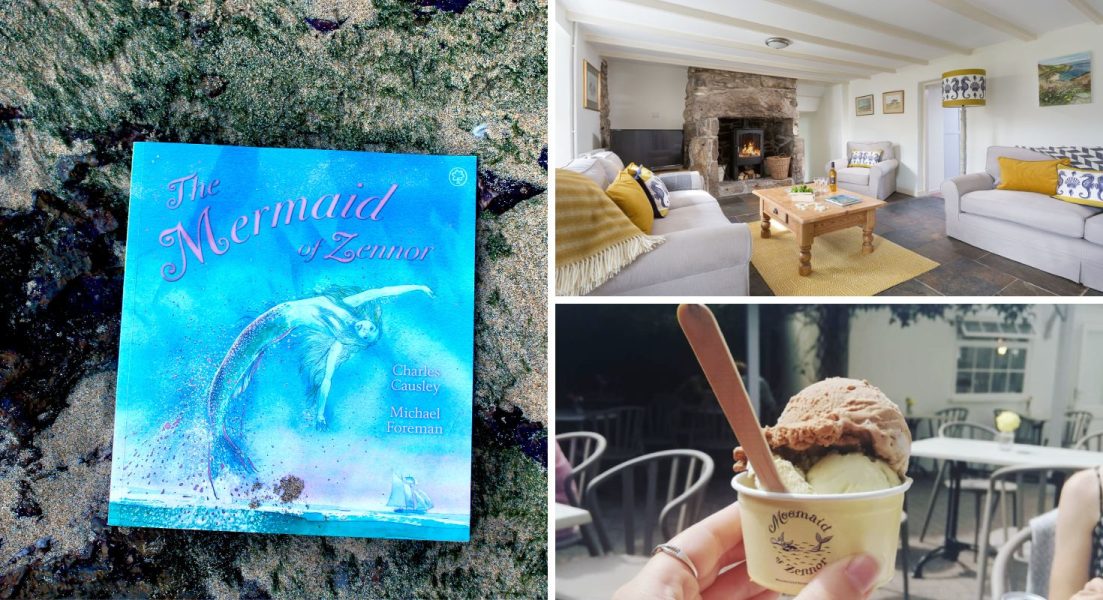 Children will love finding the mermaid's chair in the ancient church of St Senara. The carved chair is dated between 1400-1500 and depicts the scaly mermaid combing her hair. The Moomaid of Zennor ice cream company is definitely not to be missed; their ice cream really is the best in Cornwall!
A place to stay: Stonesthrow Cottage in St Just is set within verdant green fields and flanked by traditional stone walls. After days exploring Zennor, St Ives and wider west Cornwall, you'll just love soaking in the bubbling hot tub.
4. Cornish Mice and the Treasure Garden by Felicity Tattersal
Reminiscent of Alice in Wonderland, this old-fashioned children's story is based in the National Trust's Trelissick Garden. Ronnie and Isla go on a thrilling adventure around the magical Treasure Garden. Assisted by potion-maker Martha the hedgehog and forgetful Mr Robin, they follow the clues, find buried treasure and restore magical sunshine to the garden.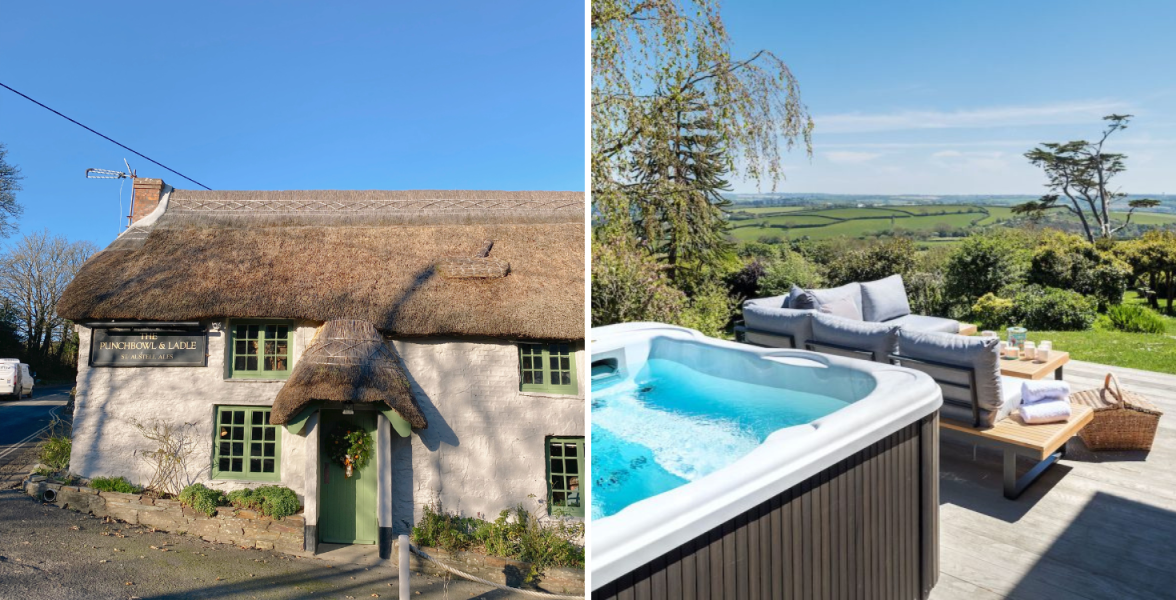 Trelissick offer so many nature inspired activities for children in Cornwall, including wildlife spotting, nature trails and their much-loved Easter Egg Hunt. En route to the garden, we highly recommend The Punch Bowl and Ladle – a beautiful thatched pub, prefect for a light lunch or coffee stop!
A place to stay: Set high above the creeks and inlets of the Helford River, Alta is a stunning family home that enjoys both coastal and countryside living.
For more holiday inspiration and to hear all about Cornwall's culture, events and fabulous destinations, sign up to our newsletter here.