Welcome to Hawkes Point at The Sands
A warm welcome to Cornish Gems. We are delighted to announce the Hawkes Point at The Sands collection in Carbis Bay is now available to book through Cornish Gems . All of the fifteen properties previously marketed through Hawkes-Point.co.uk are now available on cornishgems.com.
The Hawkes Point collection was launched by Charles and Louise Ziar in 2009. After nine years managing the bookings themselves they have now teamed up with us to manage the bookings on their behalf. Charles and Louise will still be very involved in looking after guests and look forward to welcoming you to Hawkes Point.
Charles, says: "We have been very careful in our selection of a holiday letting company to work with as we wanted someone that would continue to deliver our high standards and personalised service. We feel Cornish Gems is the perfect match to continue the Hawkes Point legacy as they have a superb reputation and are an established, Cornwall-based company with a team of passionate local people delivering a first class service to guests. We look forward to welcoming returning and new guests to Hawkes Point."
Please see below for links to each of the properties or visit the Cornish Gems homepage to enter your holiday dates and search for available properties in your favourite location.
To find out more about the Cornish Gems experience see 'The Gems Way' section, here.
Double Star
Carbis Bay / Lelant
A wonderful coastal apartment located moments from Carbis Bay Beach
Sleeps 4
2 Bedrooms
2 Bathrooms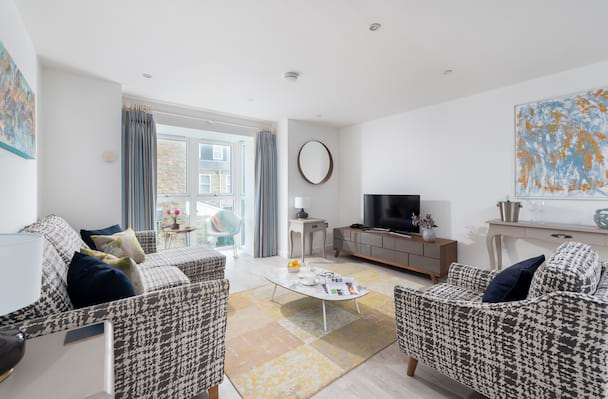 The Trick
Carbis Bay / Lelant
A stylish luxury apartment just a hop and skip from Carbis Bay beach
Sleeps 2
1 Bedroom
1 Bathroom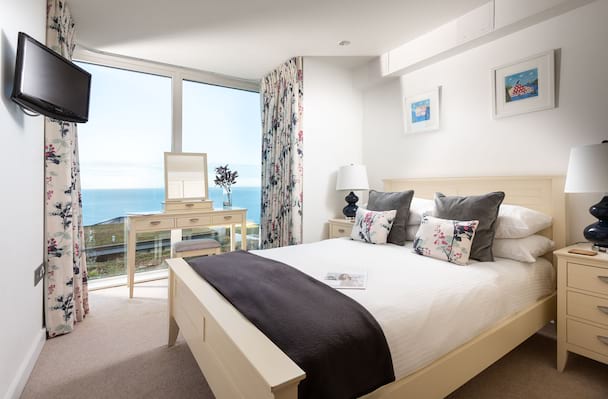 Way to Fly
Carbis Bay / Lelant
A cool coastal apartment, perfect for couples or small families
Sleeps 4
2 Bedrooms
2 Bathrooms