A wellbeing break in Cornwall
Cornwall lends itself to new beginnings, new experiences and feeling good. Of all the ways to start a new decade, we place a wellbeing break in Cornwall at the very top of the list.
Cornish Gems has all the right ingredients, from that all important blissful nights sleep (essential for our wellbeing) to jaw-dropping views.  So we invite you to be soothed by the chic luxury of our private homes, while you soak up life by the coast, having nowhere to be and no schedule to meet.
Read on to discover our favourite ways to unwind and recharge in Cornwall …
1. Get out there
Research constantly tells us about the physical and mental benefits of connecting with nature.  A wellness break in Cornwall will have you rambling from fragrant woodland to rugged coast in moments, breathing in the cleanest of air, and giving off that healthy glow …
Take a walk along one of Cornwall's many nature trails with Cornwall Wildlife Trust (our Gems Charity for 2020) and spot some feathered or furry friends.
Map out your wellness break with stomps along the coastal path and take in the far reaching views.
Where to stay: Glas Mor, Mawgan Porth, sleeps 8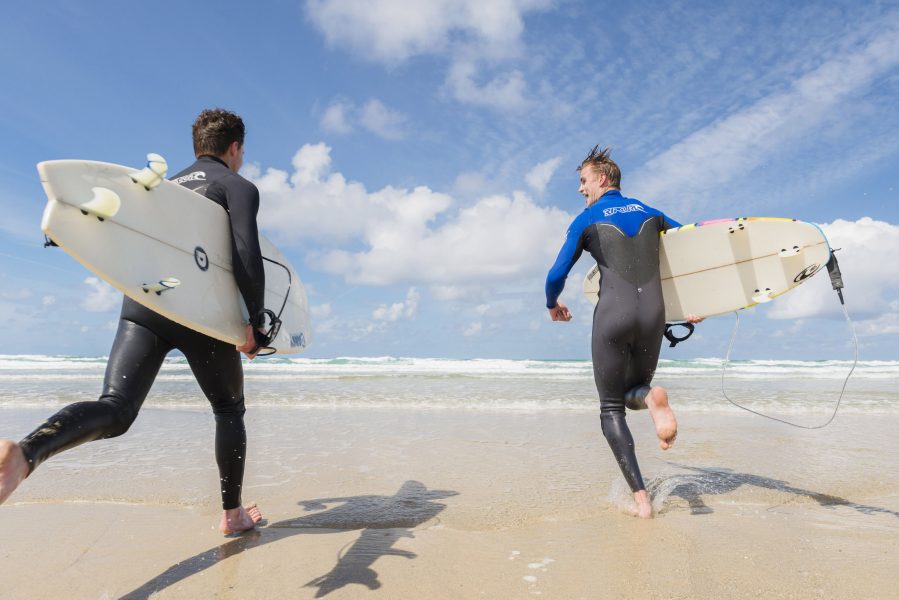 2. Go on a saltwater adventure
Bound free into the great outdoors and squeeze the most out of every spare moment. One of the perks of Cornwall is the opportunity for new and challenging experiences – so intrepid adventurers can get their fix of excitement.
Wild swimming, rock climbing, cliff jumping … grab a wetsuit and helmet, leap into the ocean, and venture into sea caves. Cornish Coasteering and Kayaking are a small, friendly team based in North Cornwall who will show you the ropes and help you see the coast from a whole new perspective.
Take part in a surf session – most of Cornwall's beaches have surf instructors on hand for surfers of every level – if there's a will, there's a wave!
Where to stay: Tregonce Farmhouse, Padstow, sleeps 7
3. Savour the flavour
With fresh produce from land and sea and many first class eateries, Cornwall encourages visitors to savour the flavour of fresh local food cooked with care. We are fortunate that many of the countries top chefs call Cornwall home.
The Cornish Food Box source the best food and drink from over 200 farmers, and will deliver straight to your holiday door in Cornwall for an extra special taste of the west.
From Padstow to Penzance, celebrity chefs including Paul Ainsworth and Rick Stein work closely with fishermen and farmers to lovingly create the finest of locally inspired dishes.
Where to stay: Glas Mor, Mousehole, sleeps 4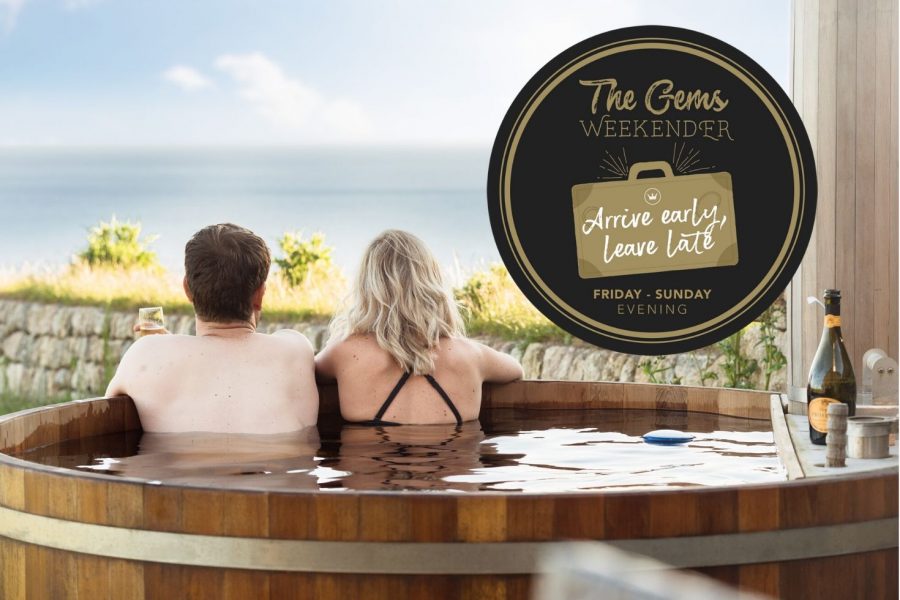 4. The Gems Weekender
It's never been easier to plan a short break to Cornwall, while they might feel worlds apart, some of England's biggest cities are just an hours flight away from Cornwall's coast. The Gems Weekender gives you an early check-in time of 2pm on Friday, and late check out at 6pm on Sunday, you don't have to waste your precious time travelling and can really make the most of every minute of your weekend away.
To plot your great wellbeing escape where the living is easy, view our full collection of beautiful properties here.