Meet the creators, we chat to our Cornish Gems owners
With a finger on the pulse of serious style, we speak to property owner Gary Thomas and follow his renovation journey from once forgotten flat to oh so cool coastal luxury accommodation. Open the door to Fistral Loft, Pentire, Newquay.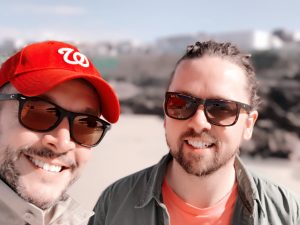 "Originally from Cornwall, my partner Rich and I now live in Brighton running a hair salon and graphic design agency. We share a passion for creating beautiful spaces and Fistral Loft showcases our unique interior style and love of the Cornish coast."
How did you find your passion for renovating, what was your inspiration?
I have a huge passion for hidden away antique shops and reclamation yards, the quirkier the better. Over the years we have renovated a few houses and shops, and also dabbled in helping clients with their own homes and found this so rewarding. It's great having an excuse to buy lots of gorgeous things!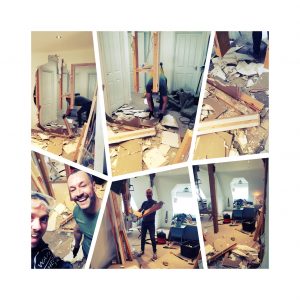 When and how did you discover Fistral Loft?
A lot of trips to Cornwall constantly trawling the agents for latest additions. We looked at lots of properties in Newquay but wanted a building with character. When we saw the loft for sale it just felt right. We were happy to tackle a project and could soon see the huge potential of an open plan layout and maximising the natural light.
How would you describe your interior style?
Vintage beach loft fabulousness! Our inspiration definitely comes from the relaxed pace of coastal living with a touch of urban loft style. I adore lighting, in particular industrial lighting and prefer the more interesting designs, often rusty, pieces.
Describe the highs and lows you experienced whilst transforming Fistral Loft?
Building the kitchen together was certainly the highlight and has exceeded our expectations. We have crafted old with new using the shell of a modern high street kitchen but personalised with old floorboard timber. Whilst the penthouse location is fab, I'd say the logistics of delivering building supplies up and down the stairs was certainly a low.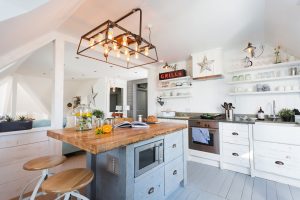 What is your favourite piece within your Cornish Gem? 
I love the 1940's original Grills neon sign we have in the kitchen. It came from an amazing couple who I've met at vintage markets. They have a store in Milford on sea called Noah Valentine Antiquities
What would be your 'top interior design tip' be?
Stay focused and create from your heart, design a place you'd like to visit and stay in. Create mood boards and stick to them, it's easy to get carried away.
What's the one piece of advice you would share to others embarking on a property development project?
Double your budget and enjoy the journey. Speaking with Portfolio Team at Cornish Gems helped us to understand what guests would expect and be attracted to.
What was the most exciting room/space in your property to transform?
The kitchen was by far the most exciting transformation leading to the amazing balcony they really complement each other.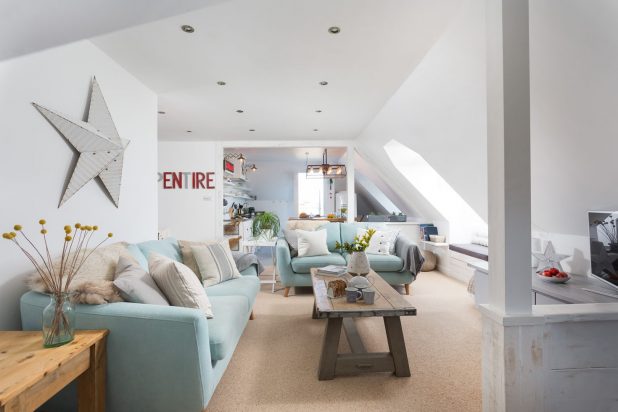 Fistral Loft is available to book throughout the year offering luxury accommodation for up to four guests.