Property Consultation
Creating your Cornish Gem
Cornish Gems is a small local company with a big ambition to remain the 'go to' agents when it comes to luxury holiday letting in Cornwall.
The Cornish Gems website showcases an exclusive portfolio of some of the finest private homes to rent for luxury self catering holidays in Cornwall. With 10 years expertise in the industry and a loyal following of guests seeking the very best places to stay, our knowledgeable Portfolio Team are here to share their expertise and help you create a Cornish Gem that will deliver results.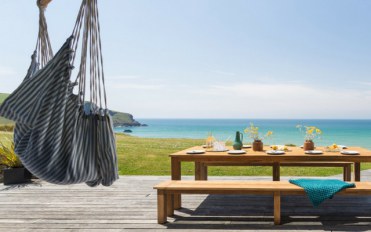 What makes a Cornish Gem?
Our guests are looking for a home from home experience (or better), in which to relax and enjoy a luxury holiday here in Cornwall. Whilst no two of our Gems are the same, our Portfolio Team look for some of the following stand out features:
Desirable locations
Coastal and countryside views
Inspiring architectural design
Well considered interior design
An appealing and functional holiday layout
High standard of workmanship and decoration
Outside dining spaces for full occupancy to enjoy
Hot tubs, swimming pools, cinema rooms and high spec gadgetry
Ample parking
Our portfolio
Our exclusive portfolio now showcases over 180 holiday homes, offering our guests the luxury of choice whatever the season or occasion. Guests can choose from our range of country houses, contemporary coastal penthouses and apartments, quintessential cottages, architect designed beach houses, barn conversions and grand townhouses.
Whether it is your first experience of holiday letting, you are looking for a property to buy and require initial advice, or you are looking to switch agents.