A Weekend in Cornwall: The Gems Weekender
Are you longing for a dose of fresh air and vitamin sea? Or perhaps you're on the search for a stylish party pad, or romantic escape for two? A weekend in Cornwall is the perfect solution, and our Gems Weekender has arrived to save the day. 
While they might feel worlds apart, some of England's biggest cities are just an hour's flight away from Cornwall's coast, and with an early check-in of 2pm on Friday, and late check-out of 6pm on Sunday, your Cornish break is made possible.
We've mapped out some ideas for your stay …
Good for the soul
Counteract all of that digital screen time with fresh air, sweeping beaches, and a slower pace of life. In the county where outdoor pursuits reign over everything else, you're guaranteed a soothing and refreshing weekend in Cornwall.
Soul-soothing itinerary…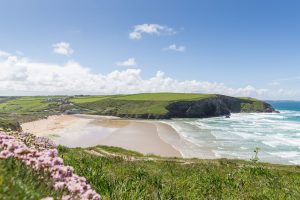 Friday: Sign out of the office and into your Gem for a supper of fresh Cornish  fodder. Take an evening stroll along the beach and enjoy a tipple in your local pub.
Saturday: After a dreamy sleep on luxury linens, map out your Saturday with a mindful activity; why not try a foraging, photography or cookery workshop together? At sun set, scout out a laid-back restaurant and sink into an evening of good conversation.
Sunday:  Go with the flow; explore the moors or discover the nooks and crannies of Cornwall's fishing villages. Nip back in the car or hop on the evening flight to London, rested and refreshed for a positive Monday morning.
Where to stay: Daymarker, Little Trevone, Little Insight
Family time
Whether you want to escape with your crew, or gather the wider family under one roof, a weekend in Cornwall is certainly a memory-maker.
Family itinerary…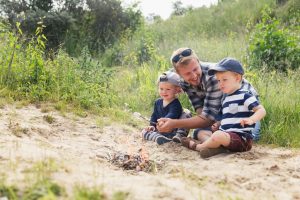 Friday: Check in and catch-up with each other. Enjoy a relaxed evening in a sociable, open-plan Gem.
Saturday:  Visit one of Cornwall's many National Trust sites –  with history, horticulture and plenty of space for outdoor fun, these attractions are a joy for all generations. 
Sunday: Book in at a restaurant with a big table and enjoy Sunday lunch beside the sea. Take the kids for a run around on your favourite beach and be back home in time to pack the school bags for Monday.
Where to stay: Penpol House, Tresaldon, Tregonna House
Celebrate in Style
Many of our Gems are designed with celebrations in mind, so for that milestone birthday gather your friends or family and make it one to remember.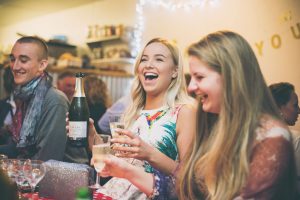 Celebration itinerary…
Friday: Get here before the rest of the gang to scatter out the confetti. Enjoy an evening of Cornish food and belly laughs. 
Saturday: Road-trip along the beautiful coast, stopping at coves, cliff-tops and cafes along the way. Perhaps even book a Cornish silver jewellery workshop? After sea-salt adventures, spill into some of the coolest cocktail-bars in town.
Sunday: Cook up a hearty breakfast to set you up for a day of fun; take to the water with a SUP lesson or pick your favourite at one of Cornwall's vineyards.
Where to stay: Seaton House, River House
Just the two of you
If you want to enjoy some cherished time together with no distractions (other than the endlessly beautiful cornwall and your luxury  weekend Gem) our boutique-for-two Gems with hot-tubs provide the perfect setting.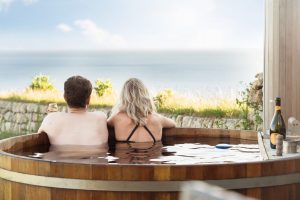 A love story itinerary… 
Friday: Settle into your boutique-for-two and explore your weekend surroundings. At sundown, take a bite out of Cornwall's foodie scene with a candle-lit dinner for two.
Saturday: Pack up a picnic and take the boat to St Mawes or discover one of Cornwall's many fishing villages. After a day of exploring, return to the toasty fire or soak in the hot tub.
Sunday: Flip out of bed and onto the beach for a slow morning on the sand. Spend the rest of the day in the serene spaces of your weekend Gem, or visit Cornwall's most romantic spots such as Polperro or Kynance Cove. 
Where to stay: Heather Cove, Glas Mor, The Wolery
After a wonderful weekend, hop on the evening flight to Heathrow or drive home with a chilled-out playlist. Start the working week feeling refreshed and content, having made some great Cornish memories.
To find your perfect Gem for a weekend in Cornwall, view the whole weekender portfolio click here